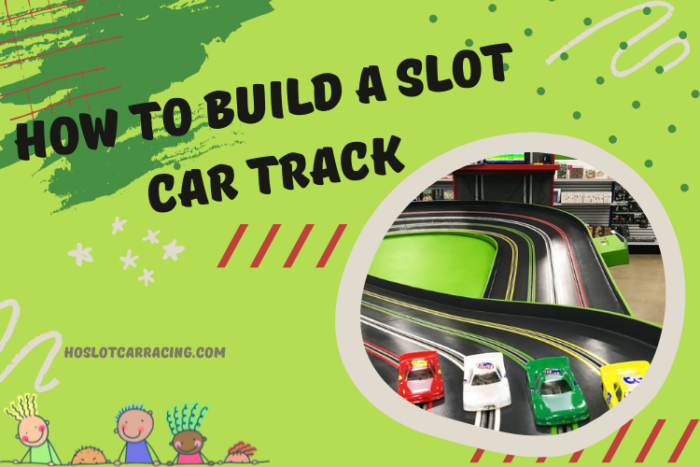 Nothing is more fun than recreating a racing track at home, especially if you love racing toy cars. It's fun to use it together with your friends and family. As a DIY type of person, I got interested in how to build a slot car track from scratch.
Learn the complete slot car track building supplies and instructions below.
What You'll Need
1. Medium Density Fiberboard (MDF)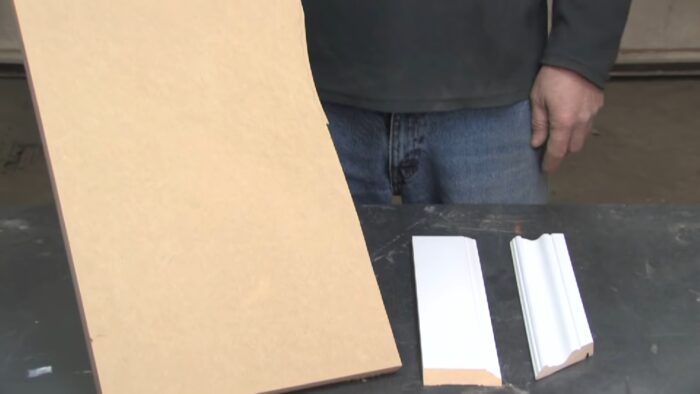 MDF is a perfect surface for slot car tracks because it's smooth and structured well. Keep in mind that MDF tends to be slightly heavy, so you'll need a thinner sheet for this slot car track building project. The thickness can go around 12mm or more.
Make sure to choose the standard size, which is about 8×4 feet sheets. Avoid smaller sheets because creating the joints will be a pain.
You can also use chipboard as a cheaper alternative to MDF. This traditional material is sufficiently smooth to make a nice slot car track. When choosing the best chipboard for this project, look for something thicker.
2. Wooden Battens
The surface track tends to sag due to its weight, so you'll need some wooden battens for ample support. Wooden battens are those strips of timber commonly used in building constructions. Choose 75mm depth to avoid warping issues.
Now, if you want to save money, you can use MDF strips. Certainly, there wouldn't be any warping problems because you'll be using the same MDF materials. However, screw fixings might be a little weak because the wood screws tend to delaminate if screws are placed around the edges.
3. Router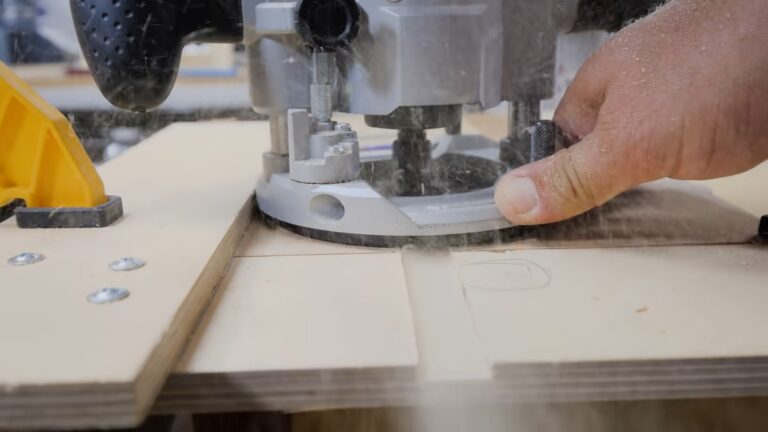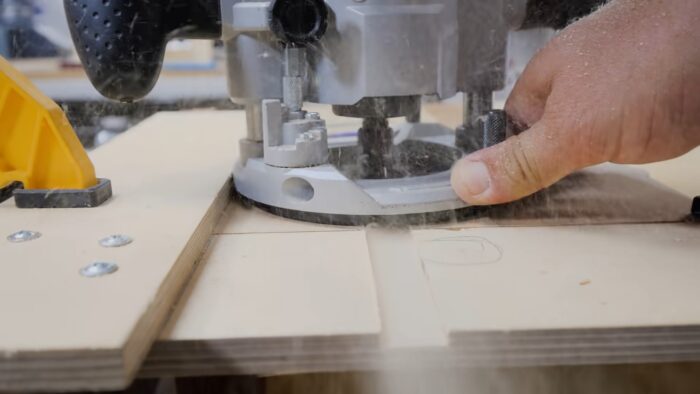 A router is essential in cutting the slot for your track surface. You can use high-power routers to make 1-2 cuts on the slot or numerically controlled cutters. I prefer the plunge router because they're superb in making inlay grooves and allow precise adjustments.
Cheap routers can suffice, but you need to be extra careful with jigging as they're not as well constructed as the more expensive ones. If you plan to hire a router, determine what kind of router can provide the right radius arm and shank size cutters you need.
4. Tools And Equipment
A regular or circular saw is necessary to cut the straights and curves for your slot car track. For MDF, make sure that the blade is carbide-tipped to cut through the high glue content of the fiberboard.
In building a slot car track, you'll need wooden glue to join the track surface permanently. If you need a guide on which glue to choose check out our article on glue comparison.
If you plan to join the sections of a portable track, you'll need several hardware items, like dowels and bolts. You'll want to make a batten or an MDF strip beneath the joint to achieve a leveled surface. Also, prepare a hand drill to make holes for the hardware.
For a transportable track, you'll need 2-3 bolts to make a tongue and groove joint.
Other tools you might need are lap counters and matte-finish paint. The lap counters are used for precise lap recording. You might also need some adhesive transfer tape or impact adhesive to lay the braids and lane stickers.
5. Options
Unless you want to set up your track on the ground, find something that can support the track at a desirable height. You can use anything available, like tables, empty drums, or cupboards in supporting a permanent track.
If you have Dexion at home, you can recycle that to make a frame. If not, weld your own steel frame using cheap steel. A wooden frame also suffices for track support.
For portability, you can put legs on the track. Just prepare two triangular pieces of ½-inch plywood, one 10-mm bolt, and three 6-mm bolts for every leg.
How to Build a Slot Car Track from Scratch

Step-by-Step Instructions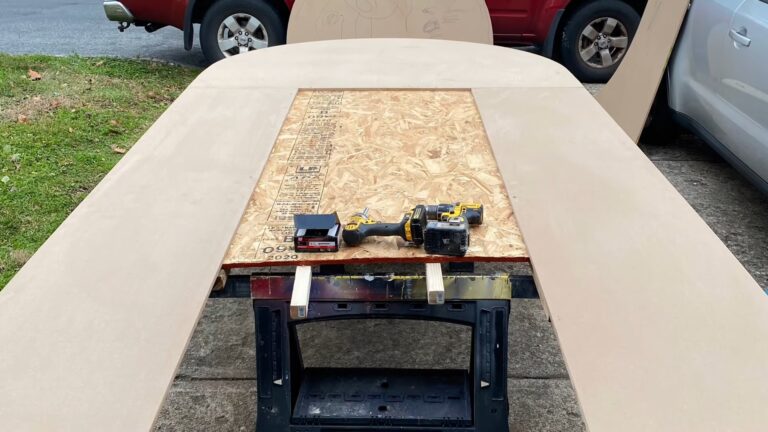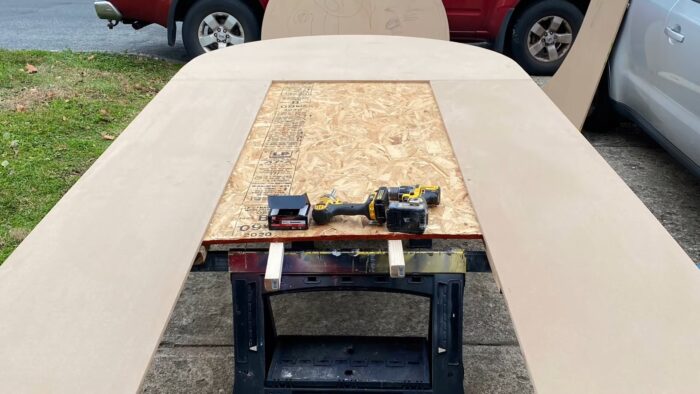 Step 1: Cut The Straights And Curves
Cut the desired size of straights for your slot car track. To do this, simply clamp down a straightedge to lead your saw in cutting the straights.
For the curves, you need a more intrinsic job. Lay three jigs — one to plot the inner and outer curve edges with a marker, the second to route the exterior edge, and the third to lead the saw to cut the radial ends. The finished curve should look similar to a plastic track.
Step 2: Fix The Wooden Battens Underneath
You know that the MDF board alone can slump under its own weight without proper support. To avoid this problem, place wooden battens below. Fix a piece of timber lengthwise on every side and cross pieces in each 40-60 cm distance.
For the curve tracks, use straight patterns underneath. Use radial supports on the lower side of bends, similar to how you plot the cross pieces on the straight track.
Step 3: Decide The Track Support
If you plan to use the track on the floor, you can skip this step and proceed to step 4. If not, decide what track support you want.
For permanent tracks, you can use tables, oil drums, or workbenches. These things all work with a little bit of adjustment to get the right levels.
If you decide to make legs for your track, prepare some triangular pieces of plywood and bolts. Connect two triangular pieces of 12-mm plywood with a 10-mm bolt to make one leg. Bolt the top piece to the track using three 6-mm bolts.
Step 4: Join The Track Sections
The next step in building your own slot car track is to join several sheets of the board to make a smooth track surface. If the track is permanent in its place, use screws to join the sheets together, then fill the joint.
For a transportable track, construct a batten under the joint, then level the surfaces. Next, fasten the battens together with dowels and bolts.
Step 5: Cut The Slot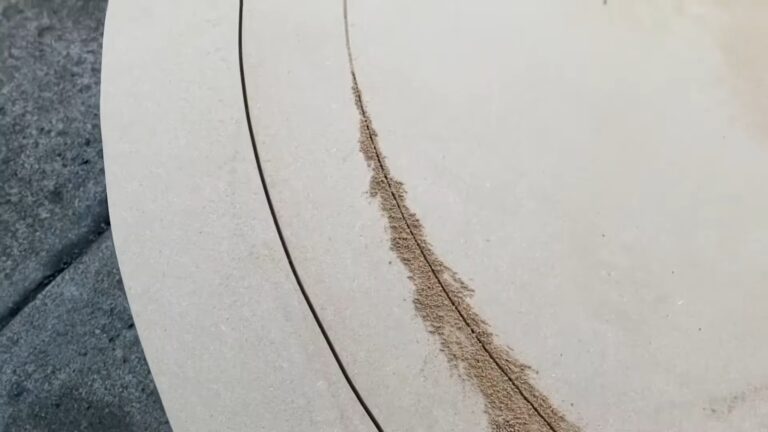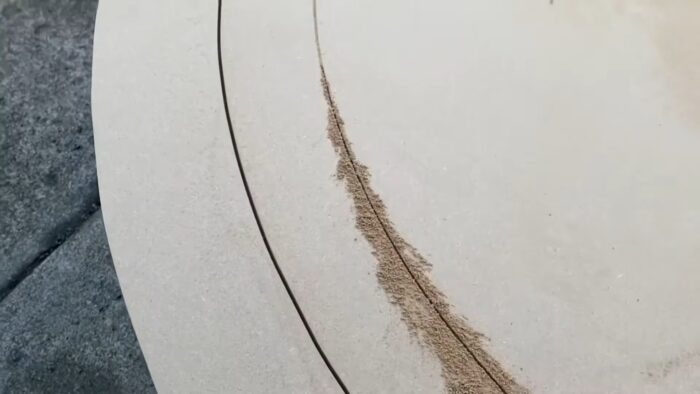 Before you cut the slot, decide between tape and braid because the latter requires a recess in the track surface. As a general rule, the slot width should be around 3 to 5 mm wide and 9mm deep.
For braid, you want to cut a recess on either side of the slot. The recess size depends on the braid's size. Normally, the track braid is around 5.2-6m wide. It's not necessary to recess the tapes.
Step 6: Position The Lap Counters
Place the lap counters in an area where there's the least risk of counting errors, more particularly at a medium speed position on a flat level. These trackers tend to be reliable when the car is securely in its own slot.
Keep away from areas where the cars may be falling out or be up on two wheels. Also, avoid areas where the guide is likely to lift out of the slot.
Step 7: Paint, Lay The Braid & Stickers, And Wire
Now, paint the track surface with your favorite color. Use a brush, roller, or spray. I prefer a brush because it requires no masking.
Next, stick the conductor's tape or braid on the track using an adhesive transfer tape or impact adhesive. Take the ends of the tape underneath the track. Finally, mark the lanes with stickers and wire the tracks.
Conclusion
Now that you know how to build a slot car track from scratch, you can have fun racing cars with friends. It's a little complex looking at the steps above, but the result will be worth the effort. I suggest asking a professional when handling powerful router tools and wires.
Do you have something to share about constructing a slot car track from scratch? Let us know below. Please share the article with your friends if you like it.