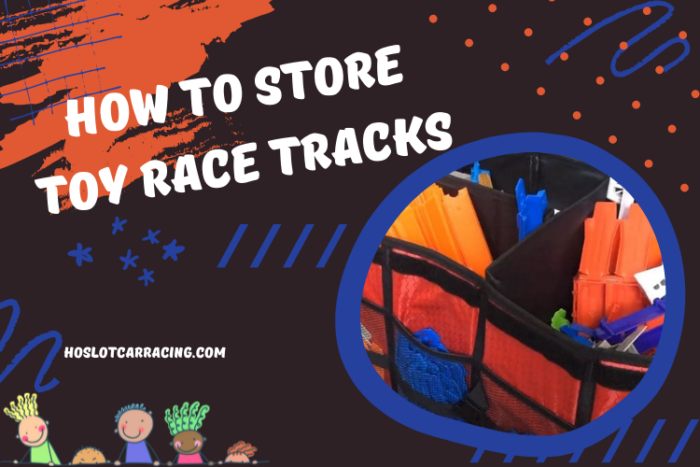 The majority of children these days are playing with race car track toys. One cannot deny that it is a timeless object that can deliver entertainment. The concept of driving and the speed the cars can go offers a memorable playtime for any kid.
However, to parents, these can sometimes bring more work. The small pieces of race tracks scattered everywhere make a dangerous environment for anyone who enters the room. Due to this, it is vital to clean up after each play.
But what makes it tricky is if the product you bought doesn't come with a bag to store the toys. Do you put it in a plastic bag and stow it away in the corner? That might not be a good idea, which is why you are here after searching 'how to store toy race tracks.'
Have you ever tried using a car trunk organizer? It is a very good way to keep children's toy race tracks. Here, we will give you hot wheels track storage ideas that you can try with said organizer. With a few things and simple steps, you can take care of your little ones' toy race tracks.
You Will Need
Race tracks
Car trunk organizer
How to Store Toy Race Tracks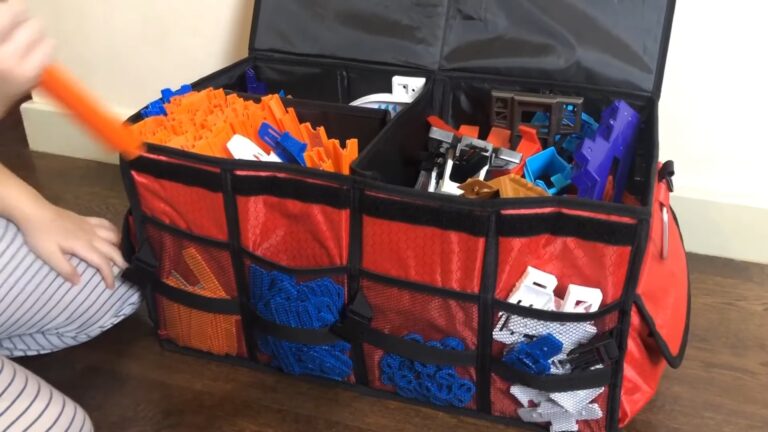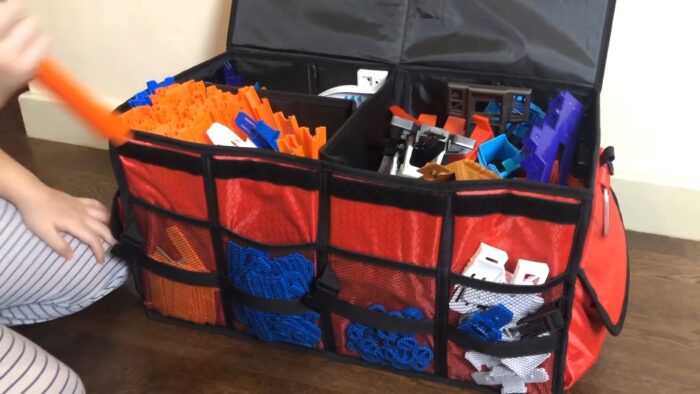 Some race tracks don't come with a storage bag which makes organizing tricky. Finding a box for all the pieces to fit is easy, but organizing is a challenge. Now, we will end your dilemma with this tutorial.
1. Set up the organizer
Choose the right-sized car trunk organizer depending on your race track collection. Once you find one that fits your needs, pull open the organizer to start the setup.
2. Configure according to your needs
With the removable dividers, configure the trunk according to your needs. You can also change it later when you purchase new tracks.
3. Organize the race tracks
Fill it with the track parts, the longer and bigger ones inside, while connectors and smaller pieces go into the outside pockets.
4. Tuck away
You can place it in the room or slip it into the closet.
Tip: It would be best to place the parts standing up, so it is easier for kids to look for the pieces they need.
Best Toy Race Tracks in the Market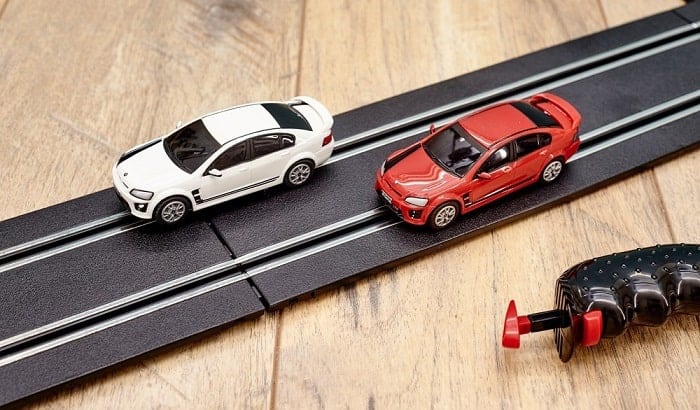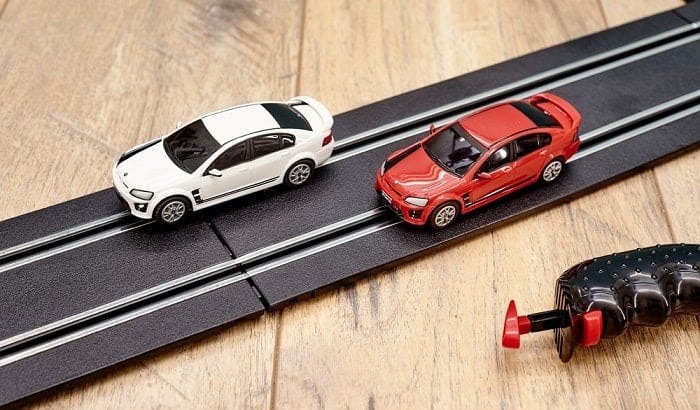 Toy race tracks have improved so much over the years. With the advancement in technology and innovations, these toys have more entertainment value than ever. Here we have some of the best toy race tracks that you can consider purchasing.
Disney Pixar Cars Rust-Eze Double Circuit Speedway Playset
For multiple kinds of racing fun, this double circuit speedway set is one of the best. It features a track design that is perfect for drifting and intense head-to-head competition. Kids are also in for a treat since it comes with a Lightning McQueen vehicle.
Fisher-Price Disney Mickey and The Roadster Racers Playset
This racers playset offers two ways to race. Kids can race their vehicles on the vertical track or have it complete a round or two on the loop-de-loop. Besides, it features several obstacles for an extreme adventure.
Hot Wheels Criss Cross Crash Motorized Track Set
When it comes to attracting a child's attention and piquing their curiosity, this motorized track set is on the top of the list. It comes with boosters, crash zones, intersections, and hairpin turns. There is also a car feeder ramp for endless fun.
Important Factors to Consider When Buying Toy Race Tracks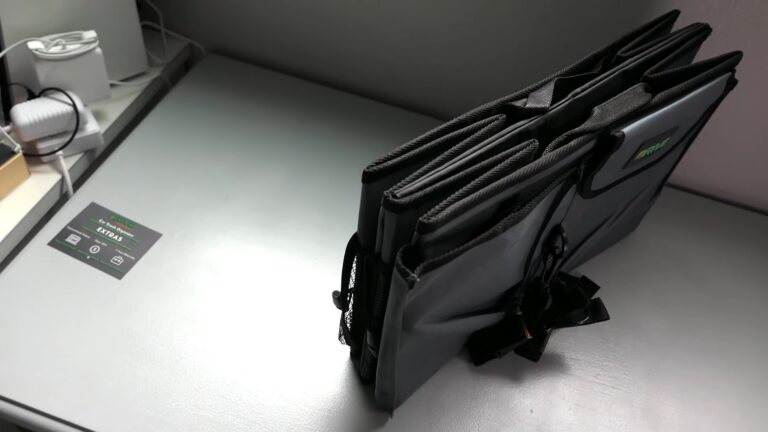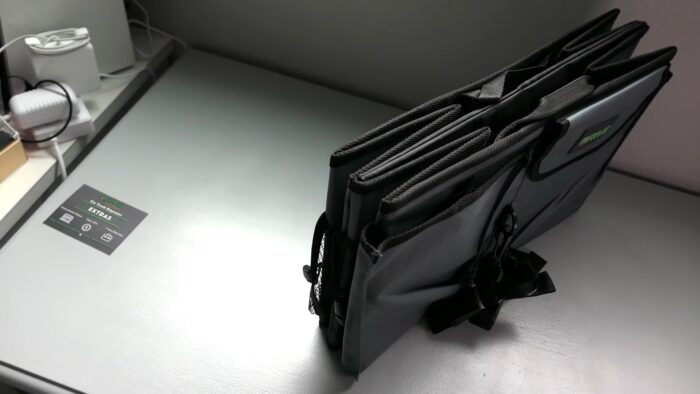 Before you go to your local store or browse the Internet looking for a toy race track for your kid, there are several crucial factors that you should take into account. These will not only make it easier to narrow down your options, but they will also make sure that what you'll get is best suited for your kids.
Configurations
When you purchase race tracks, they usually come in a package with the pieces you can assemble. For older kids, it is ideal to have different track configurations. It can improve their decision-making ability and keep them entertained longer.
Versatility
There will be times when the children want to bring their toys outside. Having a race track that they can use indoor and outdoor is ideal. Check the product label if the parts are designed and compatible with the environment outdoors or indoors.
Songs and Sounds
Younger kids like playing with toys that make sounds as it keeps them interested. Besides, programmed music in race tracks stimulates curiosity, encourages focus, and makes playtime engaging.
Storage
It would be convenient if the race tracks came with a bag for you to store the parts. Toys that you can take apart are much better when they have a box to keep everything organized. If not, you can refer to our tutorial on how to store hot wheels in a package.
Conclusion
Cleaning up after each play is annoying when you don't know how to store hot wheels track sets. But after this tutorial on how to store toy race tracks, we hope you have an effortless way up your sleeves to organize your children's toy race tracks. You can even have them help you and teach them about responsibility.
Moreover, we added a buying guide to the article. Was it helpful? Let us know what you think in the comments below! If you know someone struggling to store their kids' toy race tracks, share this with them!