Children are fond of simple toy trucks that they can pull behind them while walking or playing in the sandpit. As a parent, you want to give them the best toy dump truck because that is what every child deserves – a toy that can accompany them for years even as they grow older.
Toy dump trucks for toddlers come with tons of fantastic features they can't get enough of. From the big wheels to the spacious back container, what is there not to love?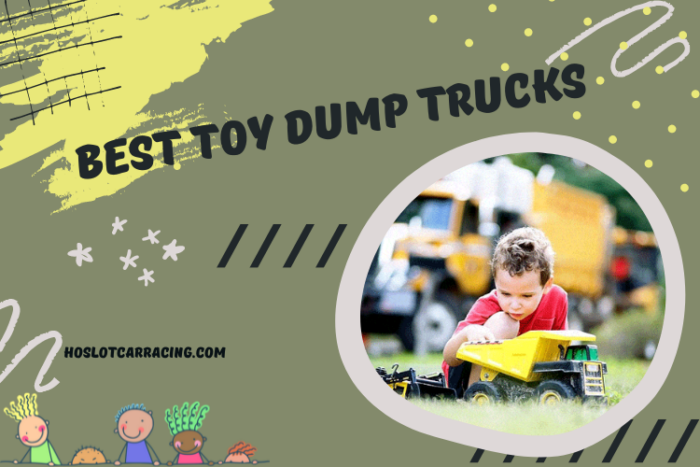 Finding a truck toy for your little ones can be challenging, given the countless options in the market. While it is difficult, it is certainly not impossible as long as you have basic knowledge of what to look for in a good toy.
Materials: Dump trucks are often made of plastic and metal or a combination of both. Anything will do as long as the build is durable and non-toxic. It will also be a great addition if the materials used to manufacture the toy are environmentally friendly.
Construction: When buying a toy, we all want one that can be with our children for a long time. Sturdy construction is something you should always consider in a dump truck. That way, you can get the best out of the money you are paying and get a long-lasting product.
Brand: When in doubt about where to start looking, go for the trusted brands that have been around for years. You will find several popular toy brands with a collection of dump trucks. Check their reviews and see how good their products are.
Dump truck toys for toddlers are entertaining toys for any child. Checking through product reviews helps you figure out which are suitable for your kid. There is more vital information in our buying guide. So, read on!
Top 10 Toy Dump Truck Reviews
1. Green Toys DTK01R Dump Truck in Yellow and Red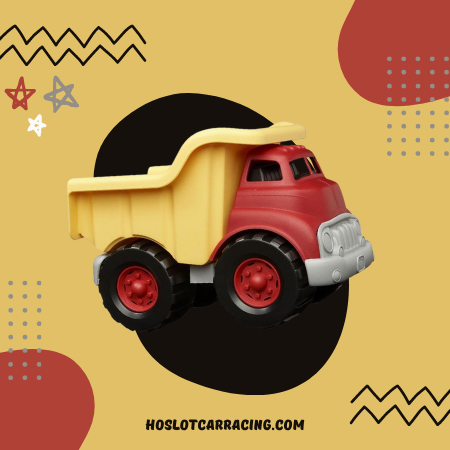 Sand and trucks go well together. So, if your child is fond of sandpits, they will surely love having a dump truck. There are many construction toys in the market, and some of the best are from Green Toys.
Check out their dump truck with red and yellow colors. Each package includes the vehicle featuring a workable dumper with no metal axles. The toy is made from recycled plastic milk containers, which are environmentally friendly.
Moreover, the durable construction and strength are tested by FDA's food contact standards. It does not contain PVC, phthalates, or BPA; thus, the toy is child-safe. Even the packaging of the product is from recycled materials.
This toy is ideal for both indoors and outdoors. It can navigate and maneuver uneven terrains with ease, thanks to the chunky treaded wheels. Moreover, cleaning this truck is effortless. You can use mild soap or baby shampoo. It is also dishwasher-safe and does not require much time to wash.
The working parts of this dump truck offer imaginative play and promote skill development. In detail, it improves gross and fine motor skills. Playing with this can also teach kids how to keep their neighborhoods clean.
Pros
Durable construction
Child-safe
Easy to clean
Offers imaginative play
Promotes skill development
Cons
There is a strong smell after opening the package
Advantage:
However, there is a minor problem that I want to point out. You might smell a strong unpleasant scent after opening the package. It would be best if you aired out the toy before letting your children play with it.
Disadvantage:
This yellow dump truck toy with a red vehicle is every child's dream. It is an entertaining and educational one, so parents can purchase it knowing that their toddlers will simultaneously have fun and learn.
2. Tonka 93918 Classic Steel Mighty Dump Truck Vehicle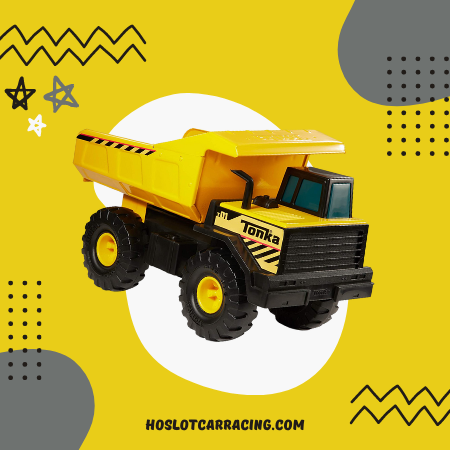 Large dump truck toys are perfect for playing in the sand – every kid knows that. For your little ones who like to play outdoors with a truck in tow, Tonka has a collection of top-notch dump truck vehicles. It could be the one you have been looking for all this time.
They have this construction vehicle built for hauling. It is recommended for children aged three and up. This is the ideal toy for toddlers who are always thrilled to see a construction site. The toy will give them a closer look at the dump truck.
The rugged and sturdy steel construction of this toy is impressive. You can expect it to be ready for the toughest loading jobs. It can carry smaller toys and sand, making it perfect for both indoors and outdoors play.
Moreover, the bed is fully functional and movable. Children can quickly load and unload it by moving the bed up and down. It is not only fun but also developmental as children playing with it exercise their motor skills.
There are stickers in the set that goes on the vehicle. It is effortless to stick and will gracefully upgrade the look of the dump truck. The adhesive is tough, and you can rest assured that it will not come off anytime soon.
Pros
Tough and sturdy construction
Long-lasting
Movable steel bed
Stickers included
Educational value
Cons
Different from the older model
Advantage:
However, there is a small problem that I want to point out. The old version of this model might not match your little one. The newer version is a bit bigger and tougher, which we think is excellent.
Disadvantage:
Are you looking for the most favorite dump truck? How about this construction vehicle made of metal and plastic? It is sturdy, so your kids can play with it for years to come.
3. Bruder 02815 MACK Granite Dump Truck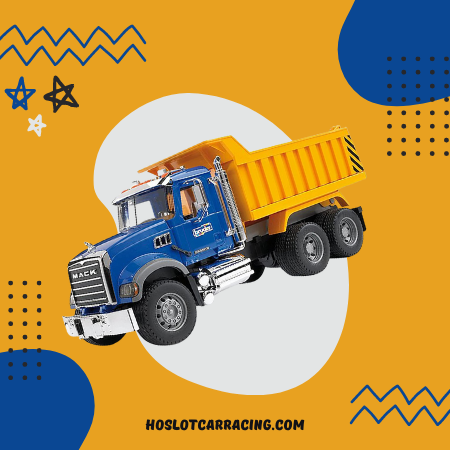 The best gift your child can receive this coming holiday season is a dump truck toy. Every kid is raving about how amazing this toy is. Get your little one a dump truck from Bruder, one of the best places where you can get this product.
Consider this dump truck with sturdy construction. It is European quality with German precision engineering paired with the brand's quality production – you get a top-notch durable toy. You can rest assured that you are purchasing a product that will last for a long time.
Having a versatile toy is a great plus. Kids can use it indoors and outdoors, even in sandboxes. Besides, this truck is compatible with all the accessories and figures from the same brand. That way, you can expand the set for more play opportunities.
The parts work and are fully functional. You can open the dumping bed, cabin doors, and engine bonnet to access the replica engine. It is a fantastic way for children to learn about construction cars and how they work.
Furthermore, the 1:16 scale replica of the vehicle features realistic details. There are foldable outside mirrors, tipping troughs, and tread tires completing the look. The glossy finish and the attention to detail for this product are impressive.
Pros
Sturdy construction
Versatile
Functional parts
Realistic details
Cons
Some parts present choking hazards
Advantage:
But there is a small problem; this is not suitable for kids under 36 months old. There are some small parts that can cause choking hazards. Even with toddlers older than two, an adult's supervision is recommended.
Disadvantage:
This not-so-small dump truck toy is versatile. Kids can take it anywhere with them and have a great time in the park or sandbox.
4. VTech 80-166500 Drop and Go Dump Truck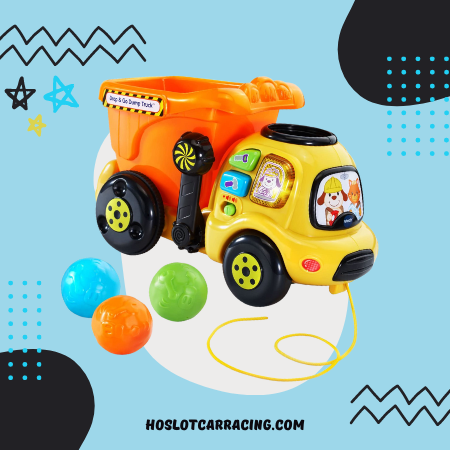 The big dump truck toy your toddler saw with a kid in the park looks like a great present for them. It's a fantastic toy that will undoubtedly keep them occupied for hours. For good-quality construction toys, you can browse VTech's website.
This toddler truck is colorful and entertaining. It comes with three buttons of different colors and cute stickers, three boulders, and a string attached under the head of the vehicle. These accessories are included in each pack and provide other play opportunities. Watch your kid push or pull the dump truck wherever they go.
The button is more than just a decoration. Each plays melodies and phrases. It also teaches colors and tools, making playtime fun and educational. Every time your child lifts the hinge to unload, load, and repeat, it develops their motor skills.
There are boulders in the package, and when toddlers drop one on top of the truck, it will start counting. This smart response feature is an excellent start to teach kids how to count. When the colorful boulders are through the hole, they will end up at the back of the truck.
Pros
Comes with accessories
Play melodies
Learning toy
Smart response feature
Cons
Volume cannot be adjusted
Advantage:
The dump truck operates on two AAA batteries, which are included in the package for demo use. You will need to purchase new batteries for regular use. But this is not an issue. The problem is that the volume cannot be adjusted. It can be too loud for parents who want to have a quiet home for a while. However, it works perfectly when played outdoors since it is loud enough to hear even with background noise.
Disadvantage:
With this dump truck, your little one can have fun playtime. The educational and smart features are an excellent way to get them interested in learning colors and numbers.
5. Tonka 90667 Toughest Mighty Dump Truck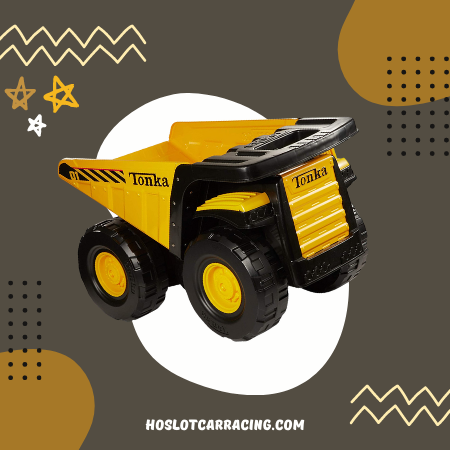 A dump truck toy can win over your toddlers' hearts, especially when they are fond of playing in the sandbox. It is the ideal toy for such a setting and if you are still searching for a good one, check out Tonka.
There's this classic steel dump truck that is manufactured with the idea of getting back to the roots of the brand. The tough and sturdy construction makes it one of the most durable construction vehicles for kids. It can withstand the roughest play and last for a long time.
Other than being a rugged dump truck, it is one of the biggest you can find in the market. Even rowdy toddlers can play with this, and it'll still put up with it. You can rest assured that you are getting the best toy guaranteed for life.
The moveable dump bed makes dumping convenient and fun. It can take charge of any construction zone in the playroom or the sandbox. The free-wheeling feature is a nice touch, especially on slopes.
Pros
Tough and sturdy
Long-lasting
Built to last
Moveable dump bed
Free-wheeling feature
Cons
Challenging to dump sometimes
No other models come in this size
Advantage:
There are many thrilling play opportunities with this complete set of dump truck toys. Children will undoubtedly have a good time with this. However, there are some minor issues I want to point out. There are times when the dump bed doesn't work as it should. Also, if you want another construction car of this size, you might have a hard time finding one.
Disadvantage:
This large dumper truck toy is fantastic. The metal and plastic construction makes a sturdy toy that is ideal for rough children. If you want a dump truck that can last for a long time, this might be what you are looking for.
6. B. toys by Battat BX1429C1Z Colossal Cruiser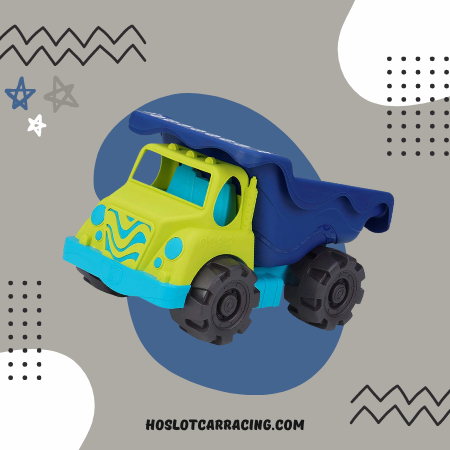 Who wouldn't want a jumbo dump truck toy? Many children play with this construction toy in the park; it is the talk of many kids. Get your toddler one from B. toys by Battat.
Take a look at this cruiser toy. It is a dump truck perfect for the beach, playroom, or sandbox. The embossed pattern can leave beautiful designs on the sand. Besides, the wheels can ride smoothly on any surface and terrain.
This toy car is functional and has movable parts. It makes dumping sand and digging for treasures easier and more fun. Besides, it is made of sturdy and durable plastic, so you can rest assured that it is long-lasting.
Moreover, all products from this brand, including this dump truck, are made of safe materials. You don't have to worry about BPA and phthalates because none of these chemicals are present. A worry-free playtime is assured with this construction vehicle.
Other than being an exciting toy, this is designed for toddlers' development. It improves patience, hand-eye coordination, fine motor skills, and many more. The child-friendly design is ideal for your little one's tiny hands since it is easy to grab.
Pros
Great for indoors and outdoors
Movable parts
Sturdy and durable
Made of safe materials
Developmental toy
Child-friendly
Advantage:
The only issue here is the truck is bulky and can be challenging to bring outdoors. The size is still favorable, though, so it is not much of a problem.
Disadvantage:
A dump truck that can comfortably fit your small toddler? This one might be what you have been looking for all this time. It is sturdy, functional, and features a child-friendly design your kid will love.
7. Top Race TR-112G RC Remote Control Dump Truck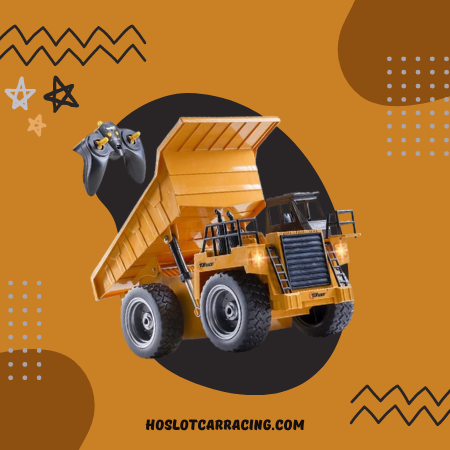 A boys' dump truck is one of the most sought-after toys in the market. It comes with tons of unique features and functionality that are appealing to children. If you are thinking of buying one, check out Top Race.
This metal and plastic dump truck set come with the construction vehicle, a remote control, battery, and charger. The toy can is 1:18 scale and ready to run right out of the box—no more wait time for the impatient child.
The parts of this vehicle are fully functional and movable. It can move left, right, forward, backward, up, and down. Besides, the 2.4Ghz radio control can maneuver the car from up to 100 feet away. If you have several of these, one remote control can work for all of them simultaneously. It is also effortless for a child to familiarize with which button or stick is for which movement.
High-quality and long-lasting materials are used in this product. It is an assurance of the strong power and durability of the dump truck. Kids can play with this toy for a long time.
The transmitter requires two AA batteries that you need to purchase separately. On the other hand, the truck comes with a 4.8v rechargeable battery and a charger. It is convenient and has no downtime as long as you charge the batteries beforehand.
Pros
Fully functional
Remote controlled
Long-lasting construction
Rechargeable batteries
Cons
Joysticks need to be balanced
Advantage:
But there is a minor issue I want to comment on. The joystick needs to be balanced; otherwise, the truck always goes to the left side. Using both hands to operate the two joysticks is a technique you can use to manage this problem.
Disadvantage:
A remote-controlled dump truck is as good as the one children can play with their hands. Give them a chance to operate the vehicle just like construction workers.
8. American Plastic Toys 7910 Kids' Yellow Gigantic Dump Truck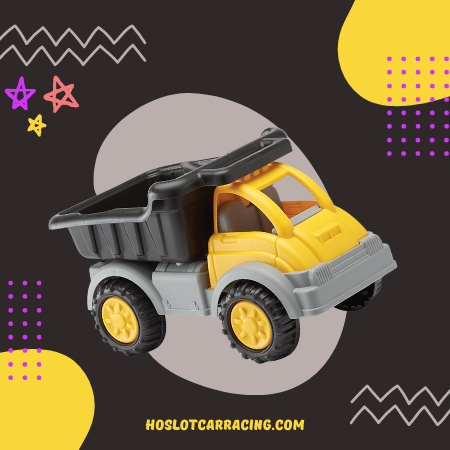 The perfect toy for your child seems unreal, but it does exist. A dump truck that works like its real-life counterpart is a tempting toy for any kid. Browse through American Plastic Toys' products.
Consider this fun dump truck which measures two feet long. It features an oversized tilting bed, metal axles, and knobby wheels, making it ideal for indoor and outdoor play. Wherever you plan to bring this toy car, your child will surely be happy.
The authentic details of its different parts contribute to a thrilling role-play experience. It works just like its real-life counterpart. In addition, the dump bed is fantastic for hauling toys, sand, and dirt. It can also go over different terrains smoothly thanks to its knobby wheels. After each playtime, removing sand and dirt is convenient as the toy is designed for an effortless clean-up.
This vehicle is heavy-duty and constructed from high-quality and durable materials. It can accompany your child for hours of play each day. Besides, you can rest assured that the toy is phthalate and BPA-free.
The colorful appearance and functionality of this dump truck encourage imaginative play. While having fun, children also develop their creativity and tap into their imagination.
Pros
Ideal for indoors and outdoors
Authentic details
Encourages imaginative play
Easy to clean
Child-safe
Cons
Dump bed comes off easily
Advantage:
However, there is one minor issue. The dump bed tends to come off easily. You can still put it back on and it'll work like before. It is just a hassle to attach it every time it falls off. [/su_list]
Disadvantage:
Take a look at the realistic details of this dump truck. It is also easy to clean, which undoubtedly appeals to many parents.
9. Cat Toys Official 82023 Cat Dump Truck Toy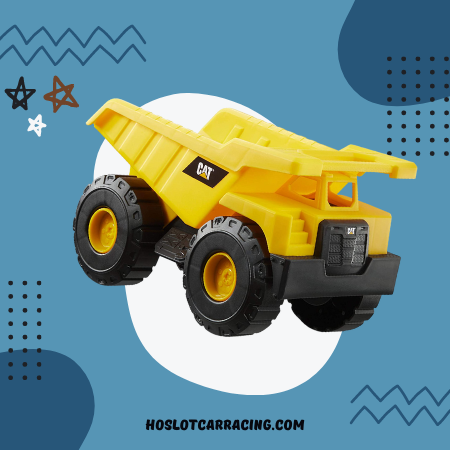 Big-sized trucks are what many kids these days love. Dump trucks, in particular, are great for playing at parks or in a sandpit. Your child will probably love having one from Cat Toys Official.
They have this 10-inch dump truck featuring articulated parts. The iconic CAT machines inspired this, and you can see it in the authentic details. Children can take a close-up look at the miniature version of the real thing!
Furthermore, this toy is built tough with sturdy plastic. It means you can bring it outdoors to play in the sandpit or the park. The thoughtful design and high-quality materials allow it to withstand rough play for many years. It can be a lifelong company for your little ones.
Other than being an exciting toy, it comes with educational value. In detail, it encourages learning and creativity through imaginative roleplay. The working parts can help build hand-eye coordination and cognitive recognition. It is also part of a collection; thus, expansion is possible for extended playtime.
Pros
Authentic design
Sturdy construction
Great for outdoor play
Educational value
Working parts
No batteries needed
Cons
Not as large as the previous model
Advantage:
No batteries are needed for this dump truck. Children can play with it right out of the box. The only problem is, some loyal patrons might notice that it is not as large as previous models. But the wheels are large, and they work great, so size is not too much of a problem.
Disadvantage:
The size of this dump truck is excellent for young toddlers. The durability is ideal for rough play, and it offers a concentrated and independent playtime. Parents can seriously consider getting this product for their little ones.
10. Funstruction Take Apart Toys with Kids Tool Set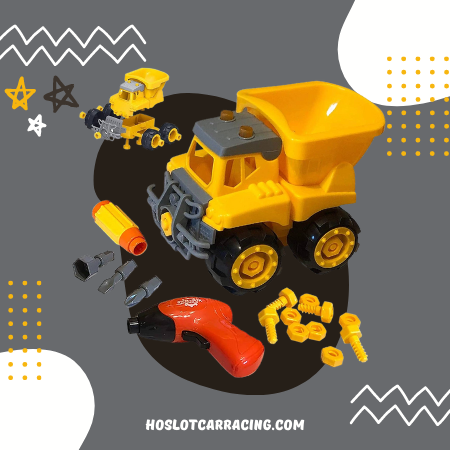 Children who love construction toys will undoubtedly like having a dump truck toy. Take a look at Funstruction and their collection of the best playset in the market.
This dump truck offers a thrilling and exciting build time before playtime. In detail, it is a build and play toy, which includes child-friendly tools that toddlers can use to piece together their construction toy. There are easy-to-follow instructions that your little one can follow with little to no adult supervision.
The sense of accomplishment children can achieve after assembling the dump truck is beyond comparison. The STEM toy can deliver a fun learning experience while improving critical developmental skills. Besides, it is an excellent opportunity to start teaching them about construction vehicles.
Putting together and talking about this innovative toy is effortless. The parts are interchangeable. In addition, the electric toy drill and easy-grip tools included in the package makes the experience realistic. There are also nuts, bolts, and other accessories that complete the 25-piece set.
No need to worry about a messy playroom with this toy because all the pieces come in a hard storage case. Built or unbuilt, everything can fit in the box and be stored away conveniently. Moreover, this makes the toy ready on the go. It can be an opportunity to teach kids about cleaning up after each play as well.
Pros
Easy to follow instructions
Skill development
Interchangeable parts
Comes with accessories
Easy to store
Cons
To easy for some kids to put together
Advantage:
If you have an older toddler, this might not be suitable. The truck can be a piece of cake for them to piece together, making it less entertaining. But they can still play with the finished dump truck, which is a relief.
Disadvantage:
Does your kid prefer small toy dump trucks? This one right here might be small, but it is as thrilling and exciting as other large ones.
Factors to Consider When Choosing Toy Dump Trucks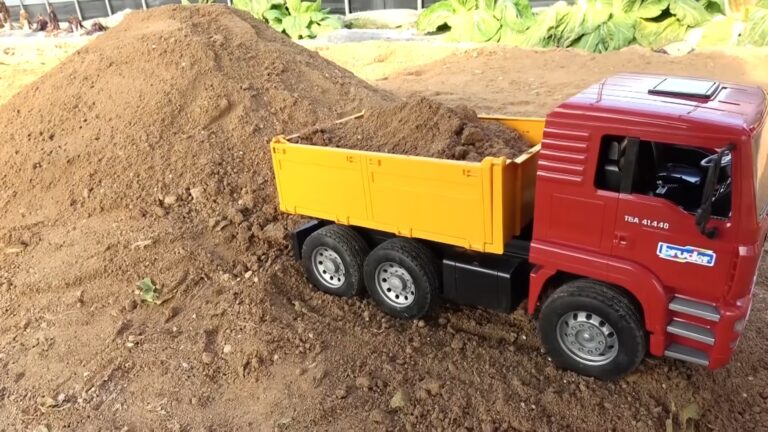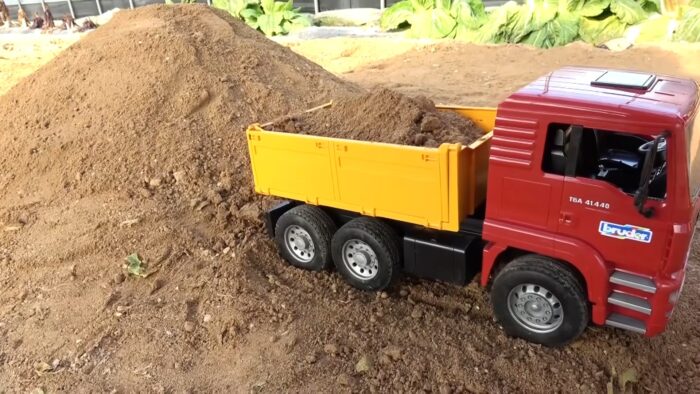 Buying a dumpster truck toy requires hours of research to get the best one. But if you're here, the research part is covered, and all you have to do is gather several products in a list. Then, slowly but surely, narrow down to one using the factors that we have below.
Materials
Dump truck toys are made from either plastic, metal, or a combination of both. Some might think that plastic is the least durable among these, but ABS plastic is sturdy enough to last for years. The delicate blend of plastic and metal is one of the best alternatives you can consider.
Construction
Sturdy construction is a must for all toys you purchase. Toddlers play rough sometimes; thus, toys often have short lifespans. We want to have a product that can last for a long time instead of getting damaged after only a few months of use.
Brand
Some brands are more famous than others, and there are good reasons why. Those who have been around for years and have many positive reviews are often trusted by many. You might want to check them out if you are unsure of where to start looking.
Price
Comparing the price tags on your list is an effective way of finding the ultimate dump truck for your little one. We want to save as much as possible but never settle for low-priced options without considering the previous factors we have mentioned.
It is undeniably challenging to find a good toy for your toddler. However, it is a fulfilling task when you do find a suitable toy dump truck for them. The process can be more straightforward as long as you follow the above-mentioned factors in narrowing down your options.
The Different Types of Toy Dump Trucks
Plastic dump trucks for toddlers come in several kinds. You can tell them apart either by their sizes, materials used, or features. There is not much difference, but if we categorize dump truck toys, we can do it based on their real-life counterparts. They often vary depending on the load they can carry or ton range and the shape of their dump beds. Another way to distinguish dump trucks is by their details and functionalities.
Whatever type you want to purchase, it is crucial to ensure that they are suitable for your little one. Besides, consider all the critical factors we have mentioned to make the process more convenient.
Benefits and Drawbacks of Toy Dump Trucks
Are you still unsure if a kids' toy dump truck is appropriate for your little one? That could be the other reason why you are checking our product review and buying guide. If you are reading this, then your perception of toy dump trucks is about to change.
In comparing the good and the bad of the product, you can determine whether it is worth it to get one for your child.
Advantages
Sturdy and durable
Fully functional parts
Promotes skill development
Offers imaginative play
Interchangeable parts
Realistic details
Both for indoors and outdoors
Disadvantages
Small parts can be a choking hazard
Strong emit an unpleasant plastic smell
While there are some disadvantages, the advantages still outweigh, so you can confidently purchase a large plastic dump truck toy for your child.
What Age is This Dump Truck Toy Perfect for
There is a recommended age specified on each toy package. Most of the time, it will give you a good idea of what age a mini dump truck toy will be perfect for. Generally, the ideal age is three years and up, but it can also vary, especially when the toy comes with small parts.
What is the Biggest Toy Dump Truck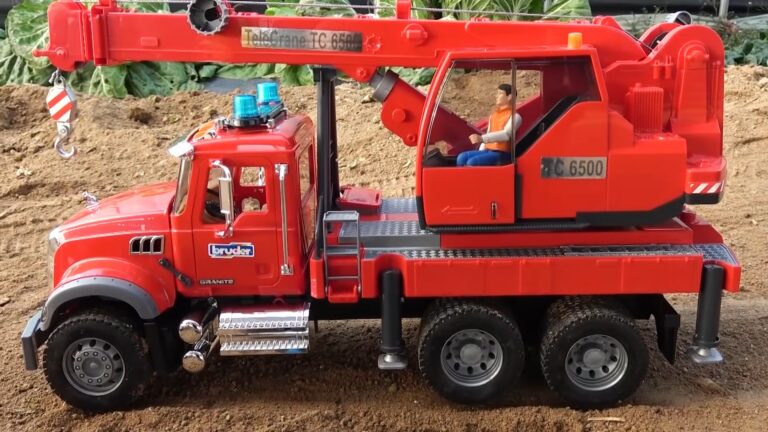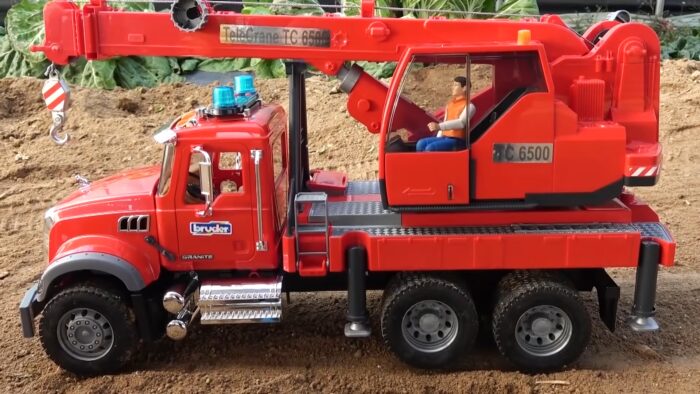 If you prefer an extra-large dump truck toy, opt for the B toys by Battat BX1429C1Z Colossal Cruiser. In detail, your little one can ride it thanks to its size and sturdy construction. It is one of the biggest dump trucks you can find in the market.
How Long Will My Child Play With a Toy Dump Truck
A plastic dump truck toy is often recommended for three years old and older. It is the age where kids start to seek sensory engagement from their toys, and it can be complex and diverse. A toy car is easily accessible and inexpensive; you can find it almost everywhere. Experts suggest that it can be part of a child's play environment for as long as they like, which in most cases are until around a third of preschool age.
Can My Child Learn Anything From Playing With a Toy Dump Truck
Children fascinated with a giant dump truck toy can learn several things from playing with it. They can learn new vocabulary, such as pile, driver, cement mixer, and other construction terms. Dump trucks are also an excellent way to introduce cause and effect, practice their fine motor skills, and stimulate their imagination and creativity.
Conclusion
Go forth in search of the best toy dump truck. We have imparted you with the necessary knowledge and tips you need to land a good toy. There is no doubt that when your kid receives the present you got for them, a smile will greet you warmly.
Is going through this article helpful for your search for toy trucks for toddlers? We hope it is! For those who have gone through the arduous task of purchasing a mini toy dump truck, share your experience with us. If you have tips, those are great too. Don't be shy; leave some comments below.
If these weren't enough, check out some other picks from Amazon also: