Has your toddler grown tired of their slow power wheels? Was it too slow for their adventurous spirits? You might ponder upon getting a new ride-on vehicle, but consider learning how to convert 12v to 24v power wheels before you buy a new one. You can make use of two batteries or a conversion kit. Both work in increasing the power and speed of a power wheel!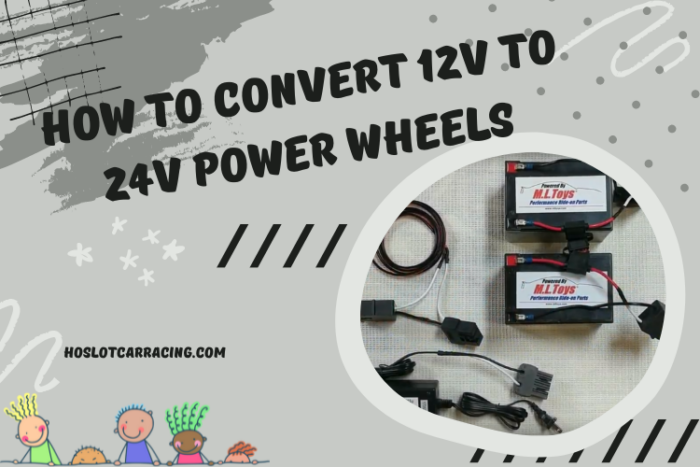 The toy car that your child has right now is still good, no need to purchase a new one yet. Instead, save money with upgraded power wheels. With a few things, you can double the power and speed of a 12v ride-on car. It can bring joy and excitement to your little ones.
This project will require time, some tools, and knowledge of the method. For parents who have extra time and the materials needed, this tutorial is for you.
What You Will Need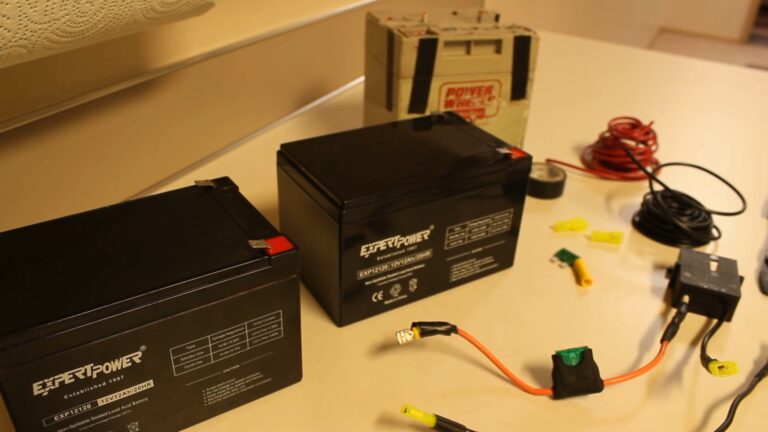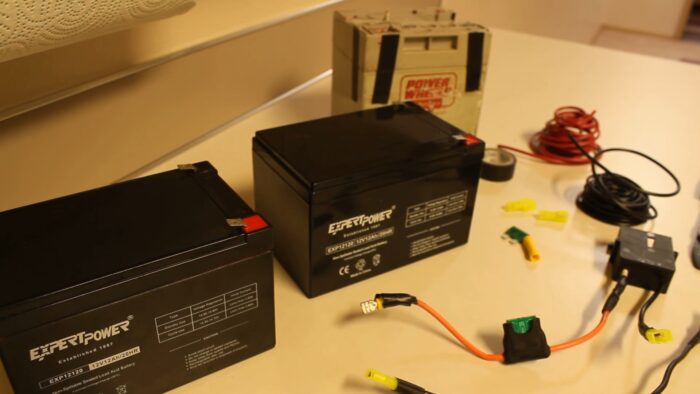 For older kids who want a faster toy car to drive around the backyard, a 24v power wheels conversion project is ideal. No more annoyingly slow power wheel that will bore the life out of your toddler. You can make the unit run faster without purchasing a new toy car! Prepare the things you'll need and head on to the step-by-step tutorial.
Wire clippers
Terminal crimps
A set of terminal connectors
16 gauge AWG wire
12-volt battery charger
Voltmeter
Steps to Convert 12v to 24v Power Wheels
Step 1: Connect two batteries in a series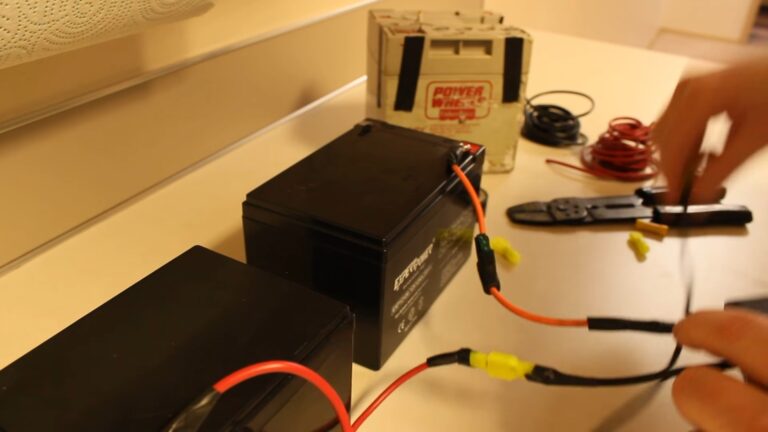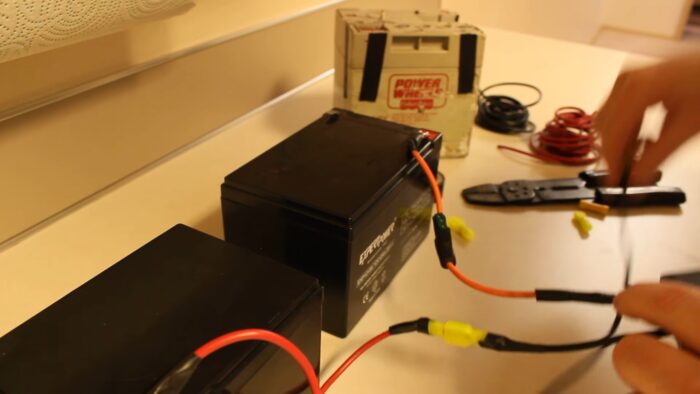 Cut a long wire and strip both ends. Attach a terminal connector on each end. Make sure that you connect the -ve of the first battery to the +ve of the second battery.
Step 2: Test the voltage
The +ve of the first battery should go into the +ve probe of the voltmeter. Then, the -ve of the second probably should be connected to the -ve of the voltmeter. Check if the reading is 26+ volts.
Note: You should fully charge both batteries before the conversion process.
Step 3: Install the batteries to the motor
With the terminals facing up and the needed modification to fit the two batteries, remove the voltmeter probes and install the batteries into the vehicle.
Step 4: Test drive
If everything is done correctly, the voltage upgrade should work well. Now, time for the test drive.
The 24-volt power wheels conversion will significantly increase the power capabilities of the ride-on vehicle. Make sure that your child is old enough to handle it. Watch over them while they are driving the converted toy car.
Alternative Method
Adding a second battery can be inconvenient to some. Fortunately, there is an alternative method you can try using a power wheels conversion kit. It can quickly convert any 12v battery to 24v. Besides, it allows you to downgrade it back to 12 volts if you change your mind.
Furthermore, the kit comes with a 24-volt charger to recharge the batteries for approximately six hours. The converted power wheel will increase the runtime to 33% of its stock battery.
This alternative is much more effortless compared to strapping a car battery. The kit is available to purchase online and comes with easy-to-follow instructions. But both methods work fine. It is all down to a matter of choice for each individual.
Frequently Asked Question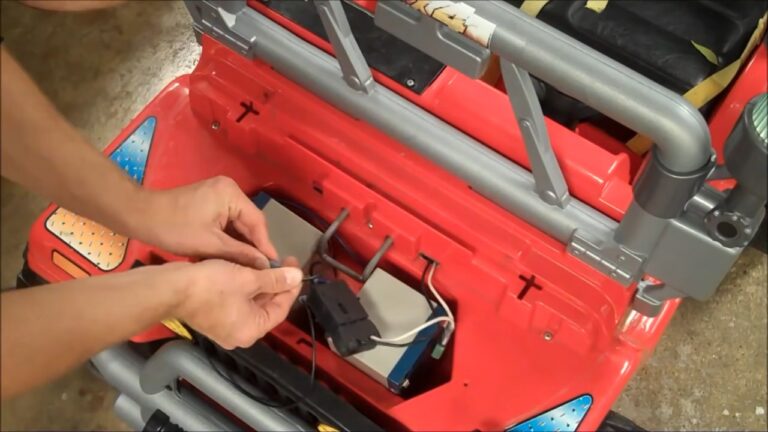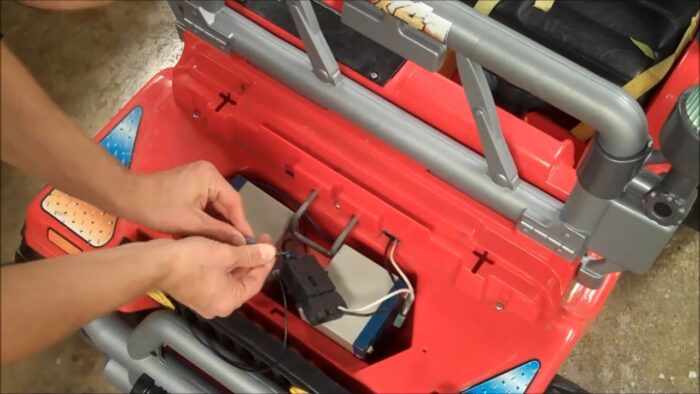 When you modify a power wheel, you might have some questions in mind. Those who are not familiar and are doing this for the first time often have similar questions. Here, we will answer some frequently asked questions to help with your ride-on vehicle conversion.
How many volts can a 12v power wheel handle?
Most ride-on vehicles sold in the market use 12v batteries; thus, it is often the standard unit used for conversion. For this vehicle, it can handle an upgrade from 18 volts to 24 volts. With the modification, you are increasing the speed and power of the toy car without putting too much strain on the gears and motors.
Can you use a 24v battery on a 12v power wheel?
You can, but the 24v battery is often too much for a 12v power wheel. It can take a toll and burn the vehicle's motor. The 12v motor with a 24v battery can last for only two to three months. It would be best to upgrade the engine when you upgrade the batteries for a ride-on vehicle that is safe for your kid to use.
Can you use a car charger to charge a power wheel?
Yes. You can modify the car charger, rig up the connector, and charge your power wheel with a car battery. It is an easy project if you have knowledge and experience dealing with vehicles.
What is the difference between 12v and 24v power wheels?
The main difference between the two is their power capabilities. The higher number of volts is more powerful and faster. Choosing a suitable toy car is based on this and the age of the toddler. Ensure that you follow the recommended age in the product description for a safe and enjoyable driving experience for the kids.
Will a 12v charger work on a converted 24v power wheel?
A charger for 12v is best used on a 12v battery. For a 24v converted power wheel with two 12 volts batteries in a series, it is best to charge them separately with 12v chargers. That way, you can make sure that each of the batteries is charged completely. It is not possible to charge both batteries simultaneously by simply plugging a single 12v charger.
How long do power wheel batteries last?
It can vary depending on the power requirements of the vehicle's motor. A 12v battery can last for approximately two to four hours which is often similar to the 24v battery. On the other hand, 6v can only hold enough for 45 to 60 minutes of use.
Most Trusted Power Wheels Brands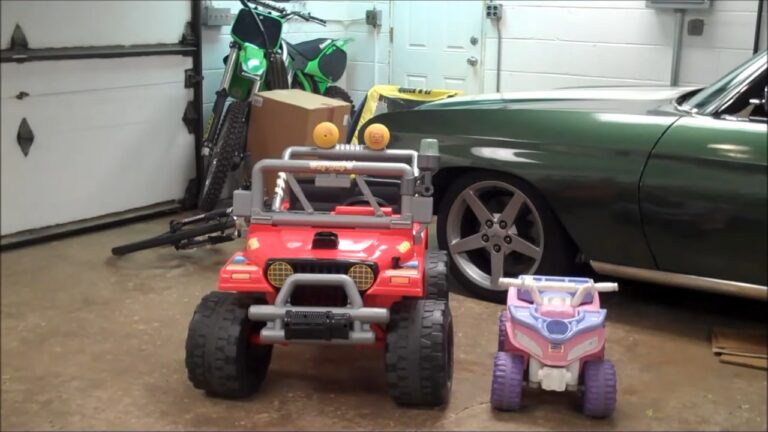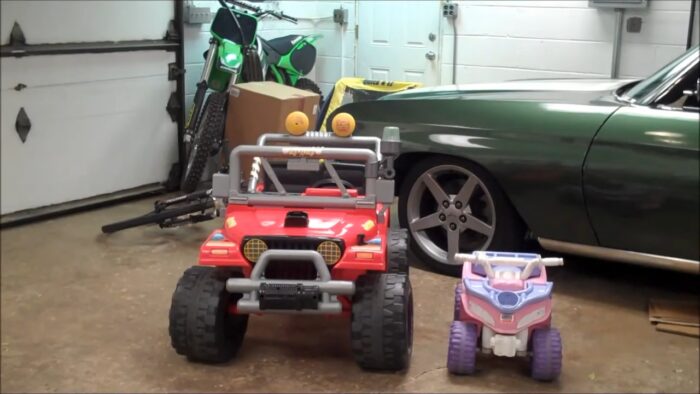 If you are looking for a power wheel to gift a child for their birthday or holiday, you can consider browsing through power wheel brands. We have a list of some of the most trusted ride-on vehicle makers.
Fisher-Price
This American company manufactures educational toys for infants, toddlers, and preschoolers. It has a long line of brands and products as well as video games. Fisher-price is also famous for its high-quality infant carriers and power wheels.
Peg Perego
This Italian company is known for its baby products, accessories, and ride-on toys. It revolutionized the market with strollers and carriages featuring rubberized fabric. Peg Perego's foresight, attention to detail, and original ideas made it one of the best in the world.
Moderno Kids
This company combined the latest innovation and fun. It produces a wide selection of unique and educational products for children. Moderno Kids cares about safety and comfort, ensuring that all these elements are in each toy manufactured.
Final Thoughts
Convert 12v to 24v power wheels and turn your kid's ride into something more adventurous and exciting. You can try this project and save money on buying a new power wheel. With the suitable method and proper precautions, you can take on this DIY project. Thanks to our tutorial, those who have experience dealing with vehicles will find it an easy task, but even those with little to no experience can work on this.
We hope that you learned how to convert 12v to 24v power wheels with the help of our guide. How did your project go? Please share your experience with us. If you have other valuable tips, comment below. For your friends who are struggling with their power wheel upgrades, link them to this article!