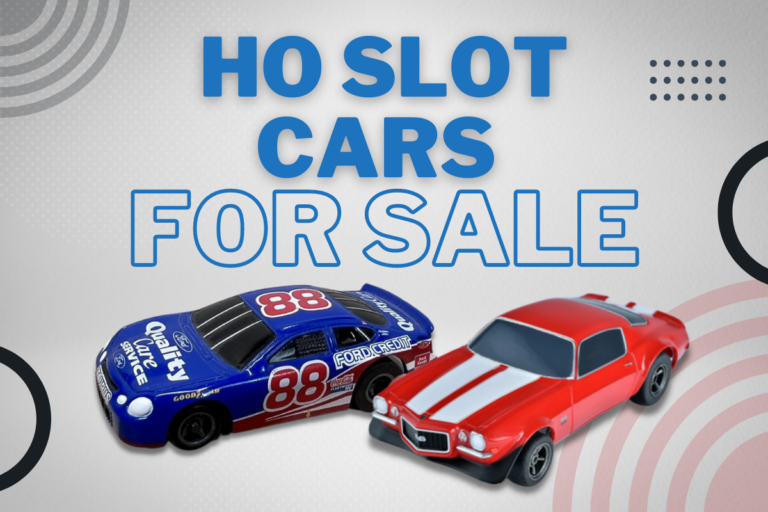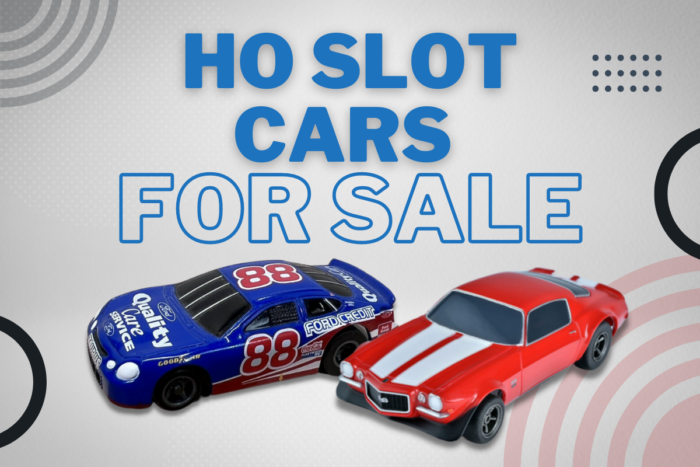 Due to the large number of slot cars for sale I've broken the listings out into individual pages for each manufacturer. Previous visitors will now find the same listings as before, just broken out into faster loading pages.
A complete line of Tomy AFX and Tyco/Mattel Slot Cars are available for sale. Along with Life-Like NASCAR and Auto World Aurora reproductions.
Note: Any of the HO slot cars sold at this site will run on any brand of HO track, so whether you have Tomy, Tyco, Model Motoring, A/FX or Life-Like track, all of the slot cars I sell will work on your track.
Tomy AFX Slot Cars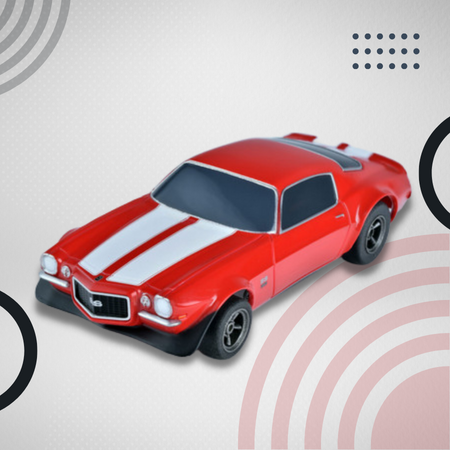 Tomy AFX slot cars are some of the fastest available. These slot cars are consistent winners. If you're looking for the very best, Tomy AFX slot cars can't be beat.
Tomy AFX Repair Parts are readily available to keep your slot cars running at their best and the BSRT after-market line of hop-up and speed parts make these cars winners in every racing class.
Tyco/Mattel Slot Cars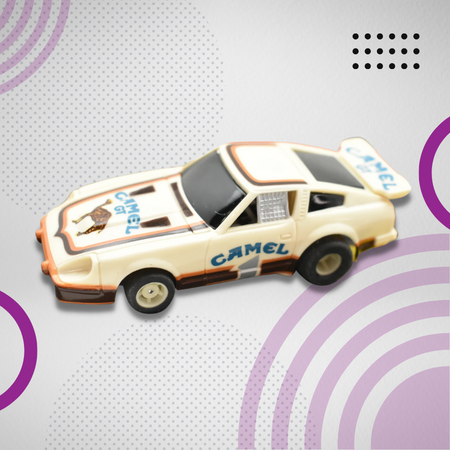 Tyco Slot Cars are now branded as Mattel Electric Hot Wheels. Mattel Toy Company purchased the assets of Tyco several years ago. A variety of race cars and street cars are available, including Formula 1, IndyCar and NASCAR Winston Cup.
Tyco/Mattel Repair Parts are readily available for these slot cars along with BSRT Hop-Up Parts for hard-core racers.
Life-Like Slot Cars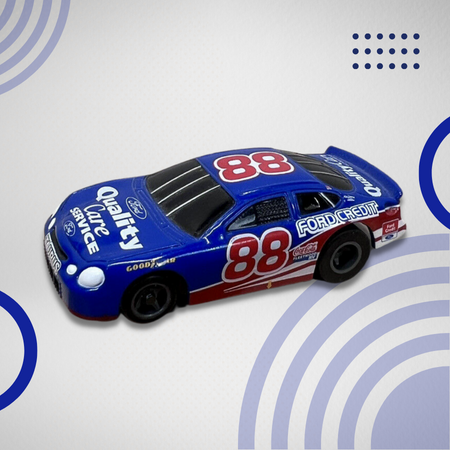 Life-Like Slot Cars include some of the most popular NASCAR and Sprint Cars. A limited number of American Muscle street cars are also available.
If you're looking for replacement Life-Like slot cars for race sets bought in the last 5-7 years look at the "T" Chassis models.
Any older M Chassis slot car will also run on your track, but these slot cars are slightly slower and the traction magnets are not as strong.
Life-Like Repair Parts are available for both the T Chassis and M Chassis models.
Auto World Slot Cars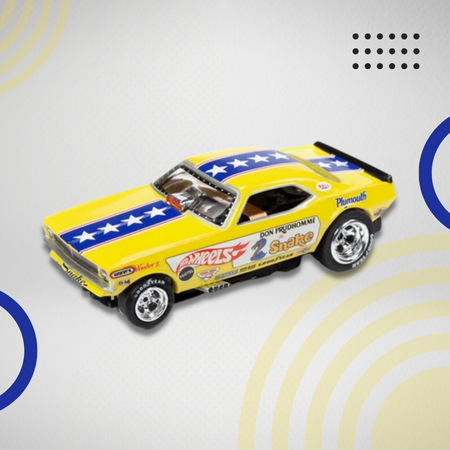 Auto World HO slot cars provide some of the most interesting body styles available to the HO racer. Many are modern reproductions of the original Aurora ThunderJet 500 body shells. Auto World is also reproducing many of the old Aurora A/FX body styles as well.
Along with producing vintage Aurora body shells, Auto World is also molding entirely new body shells of American Muscle cars and Dragsters.
Auto World also offers Rolling Chassis and Pit Kits to repair their slot cars.
Warning: Auto World slot cars are reproductions of the original Aurora ThunderJet and A/FX Magna-Traction cars from the 1960's and 1970's. They do not have the speed or strong traction magnets that keep modern cars stuck down.
If you're looking for slot cars for younger racers these should be avoided. The Tomy AFX line of slot cars is perfect for young kids as well as adults. If you raced Aurora when you were a kid and you like the old-school drifting and sliding, then by all means try an Auto World reproduction.
Micro-Scalextric Slot Cars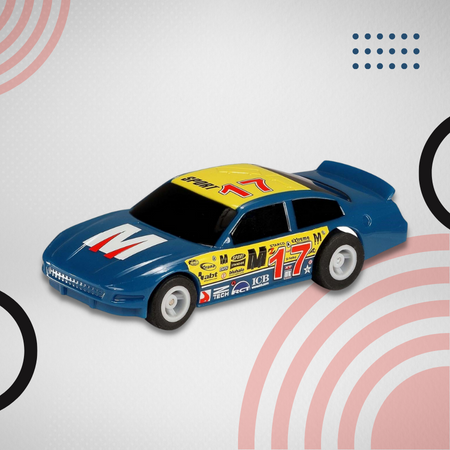 Micro-Scalextric is relatively new to the North American market. The product has been sold in England for nearly twenty years, but has only recently been exported to the United States. The Micro-Scalextric brand serves as an entry level product to introduce young racers to the exciting hobby of slot car racing.
FAQs
1. Who makes the best HO slot cars?
Eagle Toys is known for its high-quality cars with realistic details. Mondo Motors makes some of the coolest designs out there, and its cars are also very durable. Hobby Lobby is a newcomer to the HO slot car market, but its cars have already impressed many users. All three manufacturers offer a wide range of models at various price points, making them accessible to everyone.
2. What is the fastest HO slot car?
The fastest HO slot car is the Scalextric Honda F1 replica. It has a top speed of 983.88 scale mph.
3. What voltage do HO slot cars use?
Most HO slot cars use 18-19 volts, although there are some that use 16-volts or 15-volts. This is because many of the older models used 16 volts and 15 volts interchangeably. Newer models usually use 18-19 volts because it is the most common voltage in the world.
There are a few ways to make your slot car faster. One way is to add more power to the motor. Another is to change the gearing on the track. And another is to adding more weight to the front of the car. You can also make your power wheels go faster with similiar ways.
Conclusion
HO slot cars are a great way to spend an afternoon with your friends. Not only do they provide hours of fun, but the prices are also very reasonable. If you're looking for HO slot cars for sale, be sure to check out our selection and find the perfect set for your needs. We have a wide variety of models to choose from, so there is bound to be one that appeals to you.