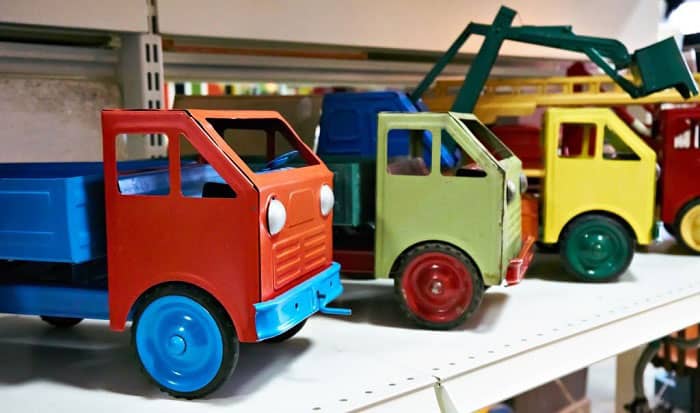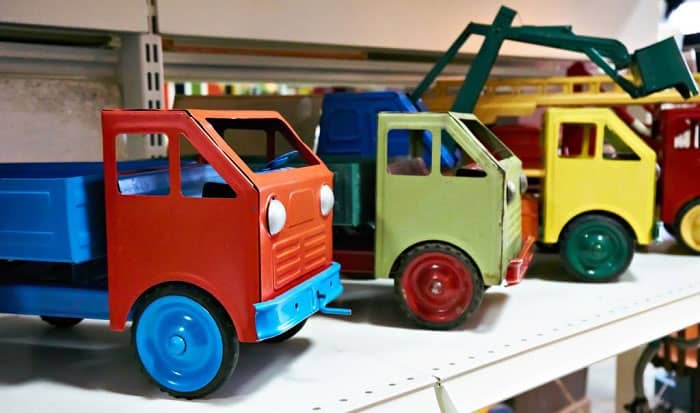 Having a kid with an immense love for cars means you can find a toy vehicle in every corner. You will find it under the table and chairs, behind the sofa, and often step on it while making your way to the bathroom. This is often the case for smaller toys, and it makes cleaning up after each play tricky.
This is where toy truck storage ideas come in handy. It will keep all the mini-cars in a secure place so your home and floors can be free of the vehicles for more than half a day. But what about the storage for large toy trucks? They don't really fit in the containers designed for miniature cars. So, where do they go?
If you are here reading this guide on how to store large toy trucks, you are probably clueless and finding a large toy car storage for your children's big cars. Worry no more because we have the perfect solution for your problem. To start, you need to prepare some things.
What You'll Need
Shelving units
Clean rag
Paint
Paintbrush
Plastic Cover
Next, here's what we're going to do with all these.
Ways to Store Large Toy Trucks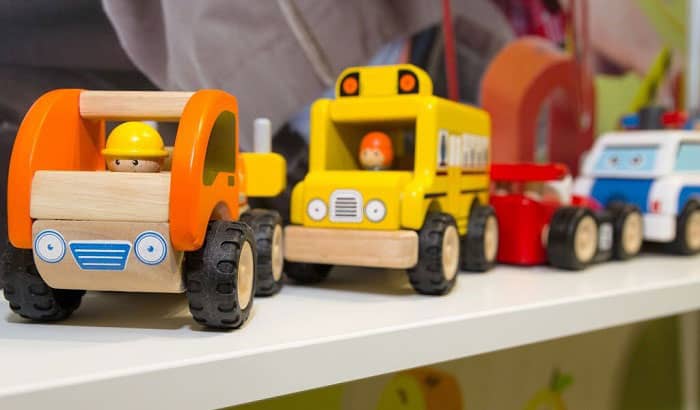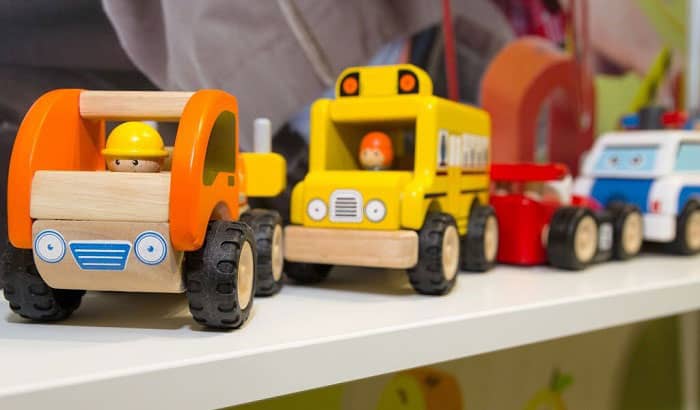 A large toy truck storage is difficult to come by in the market, so many parents decided to take the matter into their own hands. With DIY shelves, we are creating a garage for our kids' big toy trucks.
1. Purchase your shelves and prep for the painting job.
Any shelving unit will do but preferably one you can customize and is made of wood. To prepare for the painting job, wipe the shelf with a clean rag.
2. Pick your paint and begin painting.
Opt for neutral colors like white or nude. You can paint it outside, but if you don't want to carry it too far, you can lay out a plastic cover on the floor and begin painting the shelf.
3. Let the paint dry
Depending on the type of paint used, it will dry in one to eight hours. Don't rush, even if it is dry enough to touch.
4. Park the cars.
After the paint is completely dry, you can organize the large trucks on the shelves.
You can also go for already-painted shelving units to eliminate the painting job. But this tutorial is for those who are having a hard time finding a shelf color that matches their interiors.
Tips on Organizing Toys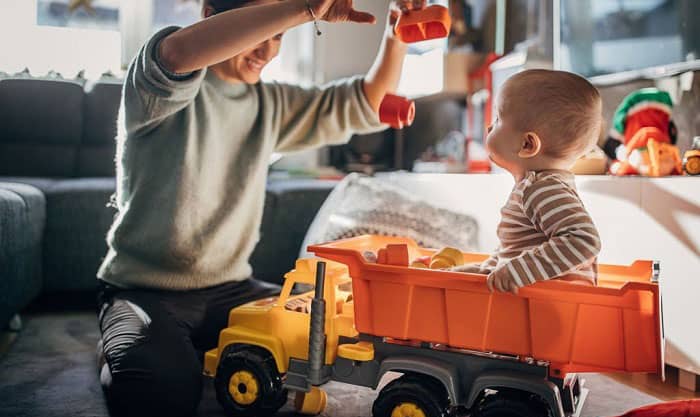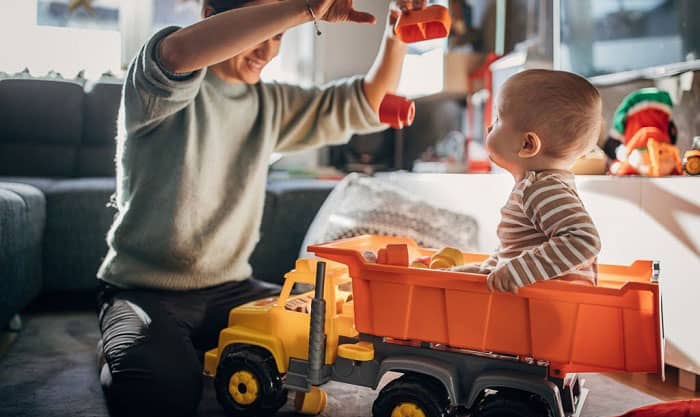 Are you one of those people who pick a handful of their toddlers' toys and dump them in one large container? That seems like the easiest approach, especially on busy days when you want to finish cleaning as quickly as possible.
However, it can be a nuisance later on when your kid comes to you looking for their favorite red car, which is probably under the pile of vehicles. Now, you have to take out all the toys and make a mess on the floor.
If you don't find a better way to store everything, you will have to go through the same ordeal every day. What you need is a toy truck organizer and to up your organizing game.
1. Downsize
Go through the toys and sort everything into three: toys they often love and use, unwanted toys to donate, and broken toys. It might be challenging to do this, particularly when they don't want to let go of anything, but try persuading them to give up some. That way, you'll end up with fewer items to organize. In addition, checking what toys there are makes it easier to find the perfect bin to keep them in.
2. Clear Bins
Using transparent containers for storage makes it effortless to see what goes inside each.
3. Use Labels
Label your storage for each kind of toy. Some of the main categories are toy cars, plastic animals, puppets, large trucks, building blocks, and more. This is a great alternative when you don't have transparent storage boxes. But even with clear bins, having a label makes it easier to identify the group of toys.
4. Make it a Routine
Check everything every few months to declutter and update the system. It is to prevent having toy overload because, in that span of time, your kid probably got other toys to add to their already massive collection. Evaluate your organizing system and update them as necessary.
Additional Tip:
If the toys cannot fit the plastic container with cover, you can keep it open and store the lids.
Other Toy Storage You Can Readily Purchase
We found some products that you can purchase online for those who have their hands full and are looking for easy large toy storage ideas.
1. Open Bookcase
This can double as a decorative display. There is enough space for the trucks, plus it is an open bookcase which means you can use the back part and fit larger toy vehicles.
2. Storage Ottoman
Keep the big toy trucks away from plain sight when visitors come over. This hidden storage has ample storage and can be placed in the living room, bedroom, or entryway.
3. Collapsible Storage Crates
These baskets are space-saver when not in use. They are made of high-quality materials and are easy to carry from one place to another.
Conclusion
Finding storage for big toys is undeniably challenging, particularly if you have very little or no idea how to make it work. We hope that our tutorial and information can help you sort out your kid's extensive collection of toy vehicles, especially the large ones.
How to store large toy trucks? Share your experience taming your children's toys in the comment section below. We love hearing from you!