With remote control crane toys, kids can roleplay that they are on an actual construction site and manage the task. Crane toys appeal to kids of every age. Not just boys but girls can also play with these construction toys. It tends to be hard to pick the best crane for your kid since there are countless such choices available these days.
We've put up a list of the best remote-control crane toys to buy for your child. We have also jotted down a buying guide that entails the factors you need to consider while buying a remote control crane toy for your kid.
Top Remote Control Crane Toys to Buy for Your Child
1. Top Race 12 Channel Remote Control Crane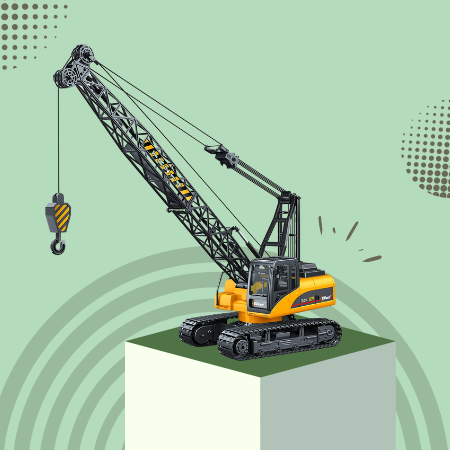 The most advanced Race 12 station model features a battery-powered radio controller and a crane with sounds and lights. This crane works the same way that a real crane would on a construction site. The remote-control crane toys may easily be swung around in a circle and moved onto each course. The crane can travel on uneven ground indoors or outdoors, thanks to the powerful caterpillar tracks.
This crane battery takes 50 minutes to charge to full capacity and will play for another 25 minutes on a single charge. This plug-and-play remote-control toy is built to an astonishing scale and operates on a frequency that won't conflict with your other construction playset accessories. Children aged eight and up should play with this toy. The crane comes with something to raise, but youngsters are resourceful and will come up with exciting ways to use it! The realistic yellow and black color palette will appeal to them.
Features:
Twelve channels for maximum mobility.
Realistic actions.
Sounds and lights.
For uneven ground, sturdy caterpillar tracks.
Rotation of 720 degrees.
It can be utilized both indoors and outdoors.
2. Fistone RC Truck Crawler Tower Crane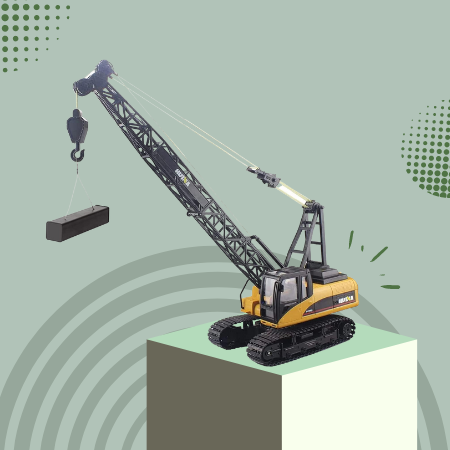 The Fistone RC Truck Crawler Tower Crane is a great choice because of its high quality and many pieces. Although it is a little pricey, it comes with many advantages because it is a STEM toy. The realistic toy can be used for a lot of activity and motion. Kids will like the amusing tower crane, which comes with fake wood and remote control to operate the crane. The toy features moving elements, a lifelike appearance, and can rotate freely. The crane can spin 680 degrees on a workbench. Control a distance of up to 328 feet.
The crane may teach kids about following instructions and patience as an engineering toy. The RC crane works by hoisting and lowering heavy construction items. It can also spin 360 degrees to mimic the operation of a real crane on a construction site. Children aged eight and up will enjoy this toy. The remote control, as well as the other moving pieces, will delight them. It's an excellent choice for creative and cooperative play.
Features:
Features and movement that are realistic
Cabin with 680-degree rotation
128 cm tall
3. Liberty Imports 6 Channel RC Gigantic Tower Crane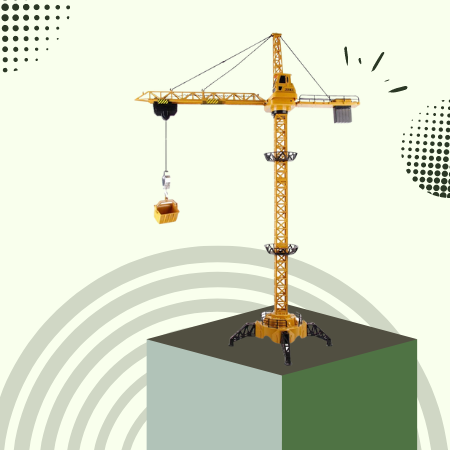 The Liberty Imports 6 Channel RC Gigantic Tower Crane comes with a remote control that allows you to control a mega tower crane for hours of fun. The gigantic tower, which stands 50.4 inches tall and functions as a genuine crane, will delight children. It also boasts a fantastic 680-degree rotation that kids will like for its authentic realism. It works the same way as a real crane on a construction site. Using the remote control, the hook can be raised and lowered. Following that, the slideway can be moved forward and backward.
The tower arm can then sustain a significant amount of weight and spin, all while emitting realistic lights and sounds. With three-stage brackets, you can even modify the height. You can adjust the size of the crane to 28 inches, 39.4 inches, or maximum height. It's a 2.4G controller with smart controls that works up to 100 feet away. Because the remote doesn't come with batteries, you'll need to get some.
Features:
Design that is detailed and realistic
Effects of sound and light
Several moving parts
Encourages roleplaying by reducing screen time
4. DICKIE TOYS 48″ Mega Crane and Truck Vehicle and Playset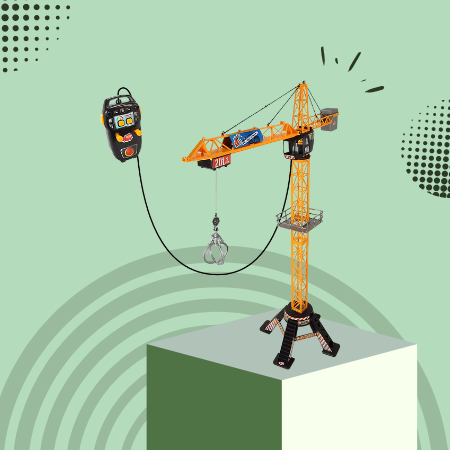 Do you recognize those massive, motionless cranes on building sites? A gigantic 48-inch tall crane toy and a separate construction truck are included with this choice. Because it's an RC crane, it has fantastic movement and is fun for kids who can manage the controls. With the push of a button, the cabin rotates 350 degrees and lifts and descends in the same manner. It's quite stable for a toy crane, and it simulates building site movements. It comes with a variety of attachments for moving various things around and a lovely character in the cabin.
The pack also comes with additional vehicles and accessories. Toddlers will be able to transfer various objects and items, such as building supplies, in this manner. Any location may be transformed into a creative environment. Roleplaying is encouraged with this toy. Any child will enjoy this entertaining and instructive kit.
It's great for older kids who can handle the RC controllers without getting frustrated. It runs on six AA batteries, which isn't very power-hungry, but the controls may be difficult for baby fingers to operate. It's also good to keep an eye on this one, so your youngster doesn't pull on the arm or knock it over. It's meant to be used on a flat surface; therefore, it might not perform as well on carpet.
Features:
It includes a cable controller.
350-degree rotation
Accessories
Allows for inventive play.
5. Think Gizmos RC Robot Building Kit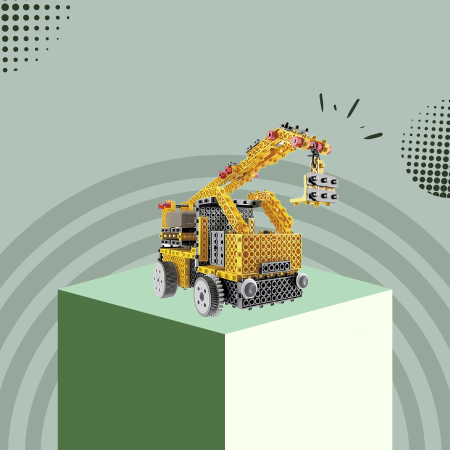 The greatest toy crane for your children is the Think Gizmos RC robot building kit. It's not like the other remote-control crane toys we've looked at thus far. It has 240 parts that the children must utilize to construct an RC crane, bulldozer, forklift, or dump truck. The Ingenious Machines robot building kit by Think Gizmos is for children aged six and up. It offers verbal and video instructions for correctly constructing and playing with a remote control crane.
This building set comes with wireless remote control from Think Gizmos. You can use the RC crane's remote controller when properly assembled. All batteries are included in the package, including 4 AAA batteries for the crane and 2 AA ones for the remote. Crane, forklift, dump truck, and bulldozer is just a few RC robot building kits available from Think Gizmos. Once your children have mastered the construction of all four cars, they can use the 240 parts in this kit to create something unique on their own. Motors can be added for enhanced control and functionality when designing an RC crane.
This Think Gizmos robot building kit will keep your children occupied for hours while also helping them to develop problem-solving skills and hand-eye coordination.
Features:
Visual instructions aid in quick assembly.
Suitable for children aged six and up.
Develops problem-solving skills in children.
Buyer's Guide For Remote Control Crane Toys to Buy for Your Child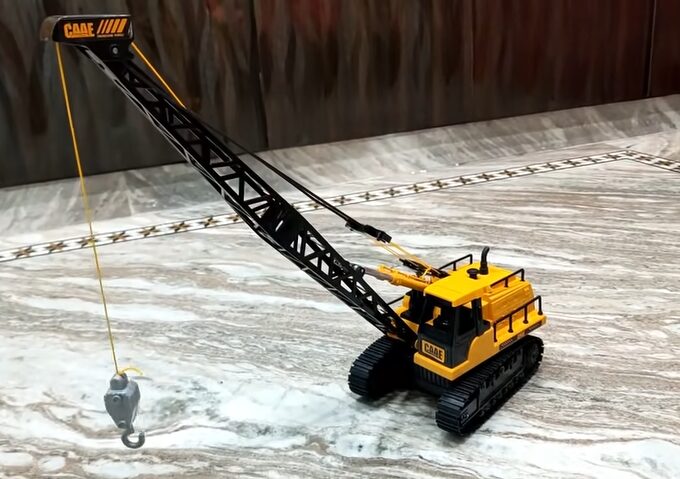 Even if you only intend to buy one crane toy for your kid, numerous variations are accessible on the market. It's almost infinite, which makes it difficult but not impossible. If you want the best remote-control crane toys to buy for your child, consider the following factors:
Interests and age
You might want to get your hands on a variety of remote control crane toys with various intriguing features, but first, think about who you're buying for. Each kid has unique interests, abilities, and skill levels.
First and foremost, make sure you take into account the manufacturer's recommended age range for the goods you want to purchase. Some toys include tiny pieces that could cause choking in children. These are also available in various designs, so determine your child's preferences ahead of time.
Batteries
A determined child would despise having their remote control toy stop working in the middle of a game due to battery drain! In this case, a removable battery should be preferred over a rechargeable battery. If you want to be more environmentally friendly, get a rechargeable battery. Keep in mind that some batteries take a long time to charge while their runtime isn't proportionate, so keep that in mind.
Sounds and Lights
If your youngster likes toys with lots of buzzing and whirring, consider a crane toy with lots of buzzing and whirring! These light and sound effects bring so much excitement to a child's playtime that even adults will be enthralled! However, not all children appreciate their toy weeping at them, and some, especially younger users, may be afraid of it. So choose wisely!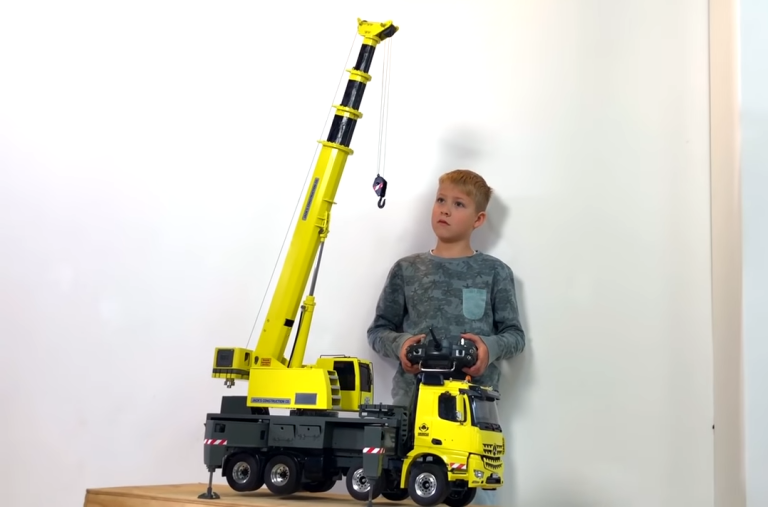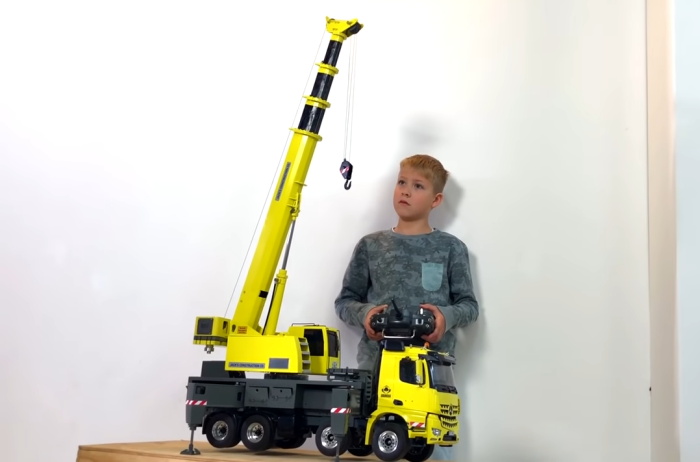 Functionality
Do you want your child to have a crane that rotates 360 degrees, or do you believe a crane with limited movement would suffice? Determine the appropriate level of capability and additional features for your youngster.
Material
When it comes to children's toys, durability is the game's name. Only you can tell if you have a youngster who is a little rough with their belongings. Look for toy cranes composed of sturdy pieces that will not tip over when lifting anything. Consider whether you want a set made of plastic, wood, metal or a combination of these. Some plastics are low-cost; however, ABS plastics are typically higher quality and can even outperform some lower-cost wooden alternatives. When it comes to construction toys, which tend to take a hammering more than other toys, the quality of that material is more important than the substance itself.
Price and Warranty
To begin, examine the RC crane's material quality and other qualities. Following that, think about the pricing and warranty information. We recommend that you purchase the RC crane if it is well-made and has all of the functions for a price that is somewhat higher than your budget. Some manufacturers provide three months warranties, while others offer six months or one-year warranties.
If the RC crane or parts have any defects during the warranty period, you can contact the manufacturer. The guarantee does not cover physical damage.
Conclusion
So, here's how you can get the best remote-control crane toys to buy for your child! It's not simply a fun toy, but it also helps with cognitive development and creativity. Cranes are fantastic learning toys and will help your child focus better. It also appeals to every child's interest in building cars and brings magic into your home.
FAQs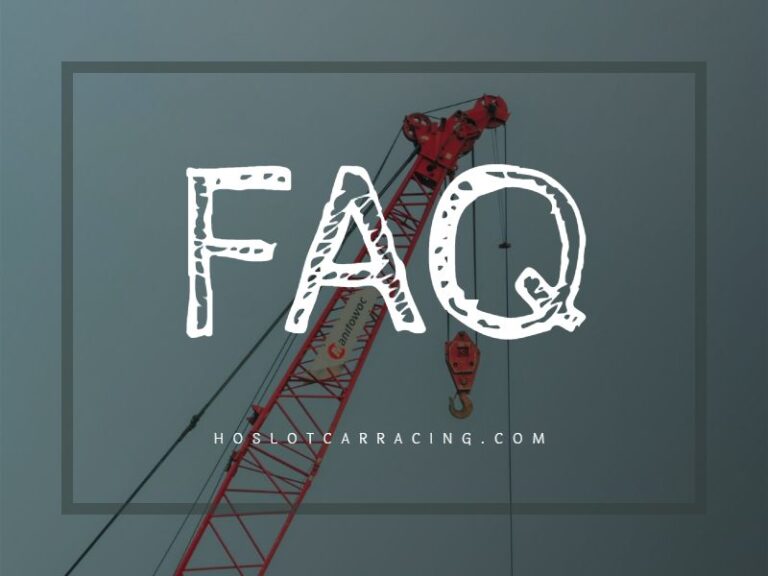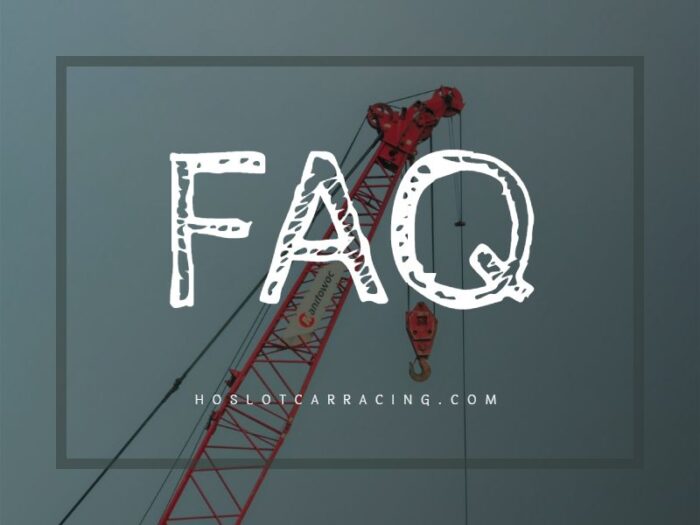 What is a toy crane?
A toy crane raises, lowers, and moves things in a full 360-degree circle. A toy crane is a pretend play toy that can help youngsters learn and develop. They're available in a number of sizes and configurations, and they're sometimes included in bigger sets.
Will toy cranes appeal to girls?
Totally! Girls require the same skills as males and can learn them all with the help of a toy crane or other building toys. Some girls want to be more active and play with toys that move rather than Barbies or dolls. Urge a young girl to play with toy trucks and development vehicles similarly as you would with dolls and kitchen toys for a boy.
Is a toy crane compatible with other building toys and toy cars?
Even if they aren't part of the same set, you can use your toy crane with other automobiles or construction toys. Simply ensure the toys you're attempting to raise with the crane aren't greater than the container or lift of the crane. You risk tipping the crane on the off chance that the loads are excessively heavy.
How should a toy crane be cared for and cleaned?
The type of material used to construct your child's crane will determine how to care for it. If a plastic crane gets soiled, moist cloth or disposable wipe should readily clean it. You'll want to wipe clean a plastic or metal crane, but you shouldn't leave it damp because you don't want it to rust. In the same way, battery-powered cranes should not be submerged in water since the components may be damaged.
Take a look at these crane toys from Amazon also: