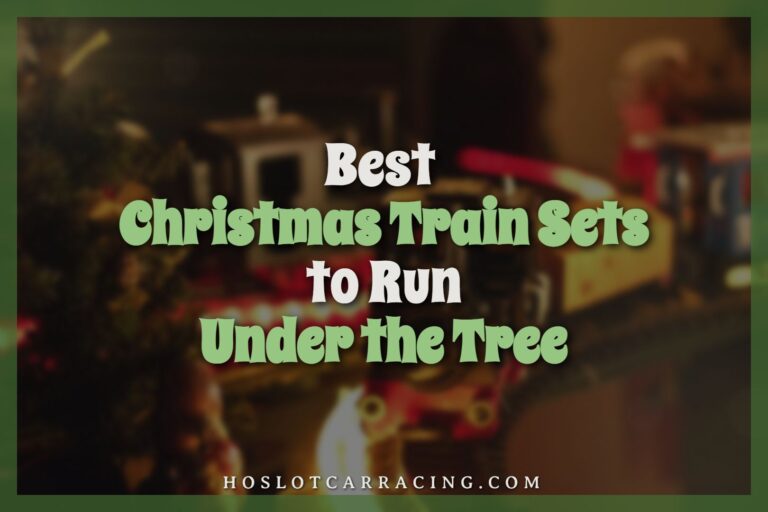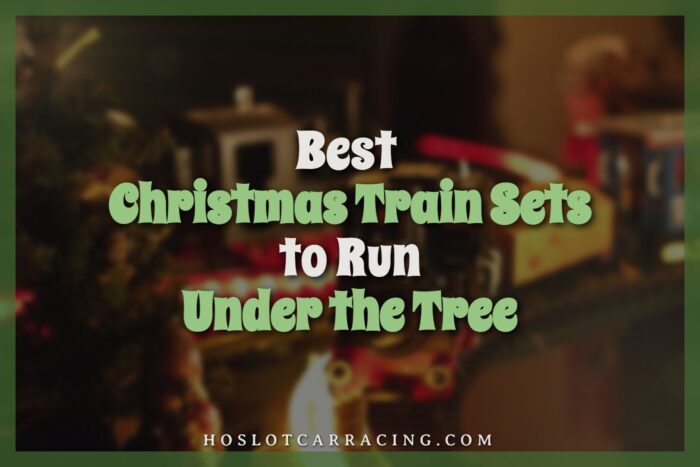 A Christmas tree train set is a playset for your little ones and a decoration that will liven up any room. Christmas and trains have a deep connection as it is a theme in many holiday movies like The Polar Express train. Having the best Christmas train sets under your tree will give kids a chance to immerse themselves in the spirit of the season.
For those who are buying their first Christmas decoration train, it can be intimidating and confusing. But when you have an idea of the Christmas model train sets sold in the market, it will significantly help. In addition, knowing what important factors to look out for can further narrow your list. Get started with these three:
Comparison Table
Age: How old is your child? It is an important question you should answer before you can start browsing for a train set. A large-scale Christmas train set is ideal for young toddlers since they are easier to grasp, while more detailed kits are suitable for older kids.
Preference: Don't purchase a toy based on your preference alone. It is crucial to get your toddler's opinion since they're the ones who will play with the products. Otherwise, you will have a toy that they won't be interested in and play with only for a while.
Brand: Choose a train set brand that is well-known. It says a lot about how good their products are. Experience is also a must; opt for one that has been making toy trains for years.
These are just the tip of the iceberg. Other helpful information can be found in the product reviews and buying guide we have below. Don't stop here; keep on reading. You are taking a step closer to your toy Christmas train.
12 Most Favorite Christmas Train Set in the Market Reviews
1. Lionel 711803 The Polar Express Ready-to-Play Set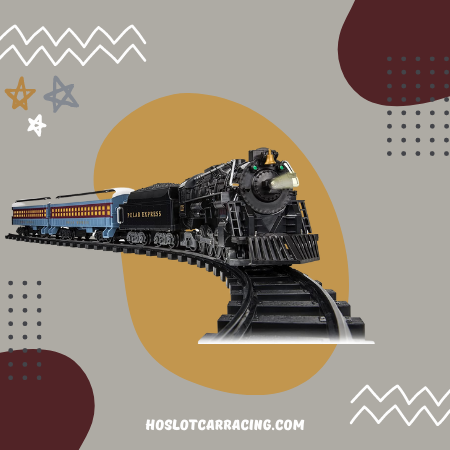 The Lionel Christmas train sets are the perfect product that will add magic to a Christmas morning. Get your train running around the tree for this coming holiday season. Lionel has some of the best sets out there.
They have this showstopper ready-to-play train set ideal for both kids and hobbyists. Each pack includes a battery-powered steam locomotive, eight straight tracks, 24 curved tracks, an observation car, a passenger coach, and remote control. With six C cell batteries for the train and three AAA batteries for the controller, kids can have a good time playing with this toy.
The detailed design of this train provides a realistic experience. It features fixed knuckle couplers and a working headlight. There are shadows of children in the passenger coach with drinks in their hands. You can almost hear them chattering excitedly.
Furthermore, the playset has an exclusive tracks system. With the number of tracks included in each kit, you can assemble an oval, circle, or rectangle railway. It is perfect for holiday decorating under the Christmas tree.
Children will also find themselves entertained by the authentic sounds of this locomotive. It makes train sounds, bells, whistles, special announcements, and movie sounds. Kids can share the excitement with everyone in the family.
Pros
Ready-to-play set
Detailed design
Exclusive track system
Makes authentic train sounds
Advantage:
However, there is a minor issue that I want to point out. There are times when the controller keeps on disconnecting from the train. This affects the functionality of the locomotive as it will stop and not work consistently.
Disadvantage:
For those who loved the Polar Express movie, this train set for Christmas tree will bring back fond memories. It features working lights and sounds that will look stunning under the tree.
2. LEGO Creator 6135658 Expert Winter Holiday Train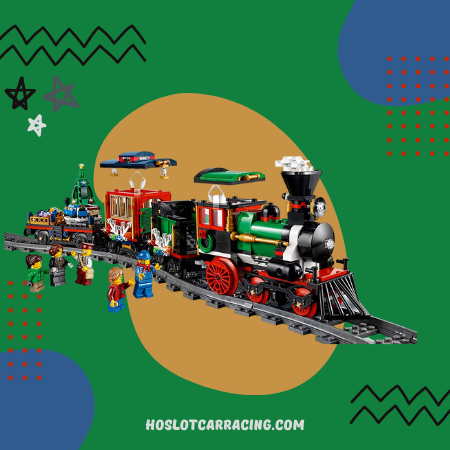 A holiday train gives children something to look forward to and entertain themselves while waiting for their parents to come down and open the presents. If you are planning on buying one, Lego is a reputable brand that you can consider.
This building train set is the perfect addition to your holiday decoration. The pack comes with train tracks that can wrap in a complete circle around your Christmas tree. Kids can have fun watching the train go around and around, adding magic to the presents gathered.
You also get five mini-figures: a boy, a girl, a grandmother, a ticket collector, and a locomotive driver. Each package comes with a locomotive, a bobber caboose, decorative lights, white tree elements, and festive green wreaths. There's also a boarding platform with a lampost and a bench. Buildable micro toys are included for the figures as well.
The whole family can join in the fun of building this winter train set. Any imaginative role play is possible with the figures that can go around the layout while the train trolls festively around the tree. Through this activity, both kids and adults can take on the challenge while stimulating creativity.
Pros
Perfect for the holiday
Comes with accessory items
Stimulates creativity
Compatible with all Lego construction sets
Possible to upgrade to a motorized locomotive
Cons
Not a motorized train unless you purchase power functions separately
Advantage:
With a power function, you can upgrade this to a motorized locomotive. Besides, it is compatible with all construction sets from Lego. It is an opportunity for creative building and expansion. The only issue with this train set is that it is not motorized. You need to purchase the power functions separately if you want the locomotive to run on its own.
Disadvantage:
Board in the fun with this Christmas
lego train
. It is the ideal locomotive to run around your tree and make the season more exciting for everyone. The features and functionality are top-notch.
3. Lionel 711729 Ready-to-Play Freight Set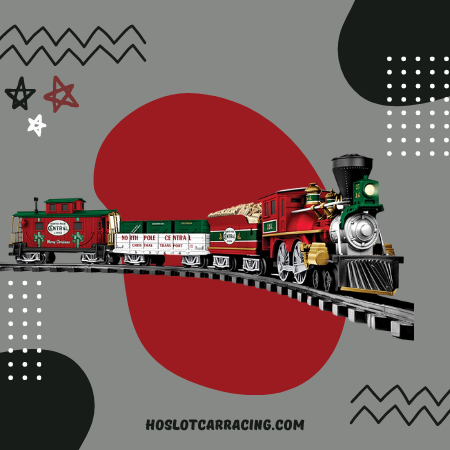 The tradition of putting Christmas tree train sets arose years back. Even now, many families place a locomotive under the tree. For those who are joining for the first time, Lionel is a great place to start looking. Consider this ready-to-play freight set for hobbyists and kids. It is a fantastic way to lift the Christmas spirit even more. This provides fun entertainment for the whole family.
In detail, each pack comes with a battery-powered locomotive and coal tender in the general style. You also get a remote control, 24 curved and eight straight plastic tracks, a gondola with crate load, and a center cupola caboose. With the 32 pieces, you have three different layout options: a circle, rounded square, or oval.
Furthermore, the remote control is user-friendly. It is easy to figure out how it works and control the locomotive with it. You will need three batteries to operate the remote and six C cell batteries for the train. Kids can have a thrilling time running the train around the tracks.
The authentic lights and sound effects make each playtime realistic. There are special announcements, bells, and whistle sounds, which are similar to the real thing. The working headlight, removable crate load, and fixed knuckle add a nice touch to the locomotive.
Pros
Ready-to-play set
Many accompanying accessories
Creates different railway layout
User-friendly remote control
Makes authentic train sounds
Cons
Makes the basic sound the entire time the locomotive is running
Advantage:
But there is a minor problem that could be annoying to most parents. The train makes noises the entire time it is running around the tree. There is no option to turn off the sound.
Disadvantage:
Trains for under the Christmas tree are more than just a toy but a part of a tradition that makes the holiday season more fun and exciting. Consider this festive set to liven up your Christmas decorations.
4. Prextex Christmas Steam Train Toy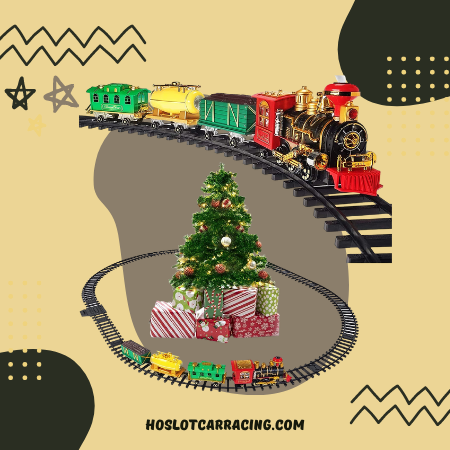 Surprise your children with a steam train running around the tree during Christmas. Pretex has a line of holiday train sets that can add magic to your home. These products also double as a fun playset.
Get ready for the holiday season with this toy that goes perfectly around your tree. It is a Christmas tree train set with smoke! Your little ones can have fun with the steam engine, train cars, lights, a horn, puffing smoke, and Santa figure operating the locomotive. They will also have a pleasant time watching this train set run round and round the presents.
All the pieces in this set are made of high-quality and safe materials. In detail, each pack has a Santa conductor on the head of the train, a cargo, a coal tank engine, and passenger cars. It comes with everything needed to assemble a steam train railway.
Moreover, you get a detachment track, three straight tracks, and 12 curve tracks. These are easy to snap on and make a circumference of around 424 cm once assembled. This is the perfect size for most trees, and there is enough space for gifts.
This electric train has realistic features. It makes authentic locomotive sounds. Smoke and lights make the train alive, complimenting your holiday decorations. You can also hear Christmas tunes, including Jingle Bells and We Wish You a Merry Christmas.
The kid-friendly design is appealing to children. Besides, it makes them reminisce about the movies they watched and live it like a reality. This toy will become a part of an exciting family tradition.
Pros
Made of high-quality materials
Easy snap on tracks
Realistic features
Includes fun Christmas tunes
Kid-friendly design
Advantage:
However, there is a small problem. The music is too loud, and there is no option to turn it down or off. This might be more of an issue for parents, but kids seem to not mind it at all.
Disadvantage:
This is probably one of the best Christmas train sets you can purchase in the market. Packed with many features, it opens many exciting play opportunities for any kid.
5. TEMI SG_B07P9HQGXP_VR3 Train Sets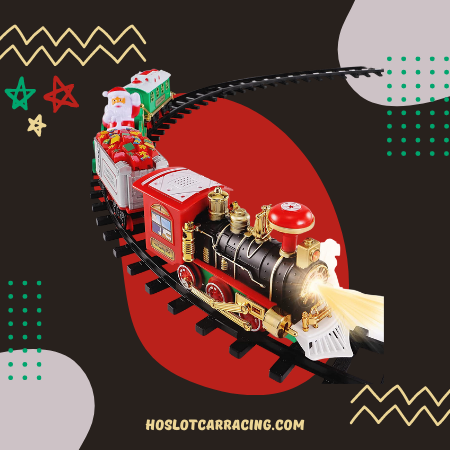 One of the unique decorations and toys you can get for the coming holiday season is a train set that can run around the tree. TEMI is a trusted brand when it comes to these. You can get yourself one after browsing their available products.
This is a complete set of motorized train sets; each pack includes the classic steam, a coal tender vehicle, two passenger cars, four straight tracks, and eight curve tracks. Kids love to have an exciting time watching the train run around the oval layout.
Since this is an easy-to-assemble train set, you can put the modular train in your own layout and creative shape. Hooks connect the tracks so you can rest assured that they stay together while the train runs over them. Placing the train on the guide tracks is effortless; even your little one can do it.
Furthermore, it features realistic lights and sound effects. The authentic LED lights and train sounds can make the experience interactive. There's also real smoke coming out of the chimney; simply add water into the container behind the funnel.
All the parts and pieces in this construction set are made of eco-friendly materials. The product adheres to quality and safety standards and passed the ASTM and CPSIA tests.
Pros
Motorized train set
Includes accessories
Easy to assemble
Realistic lights and sound features
Safety approved
Advantage:
There is, however, a minor issue that I have observed. The train sometimes jumps off the track. It will help if you put the locomotive correctly on the path with the wheels in place.
Disadvantage:
If you want a train with authentic features, this one right here has real smoke coming out of the chimney. Besides, it is easy to set up and comes with several accessory items.
6. Hot Bee Electric Train Set Toy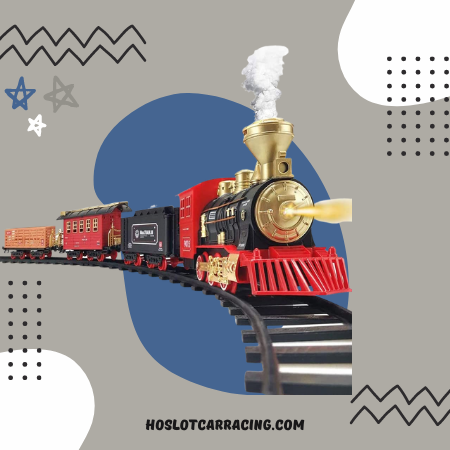 A train set around the Christmas tree brings back a memorable childhood that we all want to pass down to our kids. This coming holiday season, have a train set from Hot Bee under the tree.
They have this classic model toy train set that features an exquisite steam engine. In detail, each pack comes with a coal car, a passenger coach, two straight tracks, and eight curved tracks. Watch the train go around the railway and entertain your little ones for hours.
The friendly design makes it easy to set up the tracks together. Even kids can do it on their own without much trouble. Simply lay out the tracks, hook them, place the locomotive precisely, and turn the switch on. The trails can create an oval or circle structure firmly and effortlessly.
When the train is running on the tracks, it displays authentic features. It produces realistic train sounds, and has working headlights along with real smoke. All these make playtime thrilling and fun. You also get an empty water bottle you can refill to enjoy the smoke feature of the locomotive continuously.
This toy is not only entertaining but also educational. The hands-on process and interactive play help develop essential skills that will benefit kids. Besides, it stimulates their creativity and imagination.
Parents can rest assured that this product is safe for kids to use. It is made of durable and ABS material, which is non-toxic and of the highest quality. In addition, each part is under strict quality control.
Pros
Easy to set up
Authentic features
Comes with a lot of accessories
Helps develop important skills
Made of safe and quality materials
Cons
The chimney needs regular maintenance
Advantage:
But there is a minor issue that I want to point out. The train produces smoke, and after a while, grime accumulates on the chimney. It needs regular maintenance to keep it in top shape.
Disadvantage:
For those who are looking for a meaningful and enjoyable toy, consider getting this one. It is made from quality materials and has authentic features.
7. Prextex 8092 Kids Christmas Train Set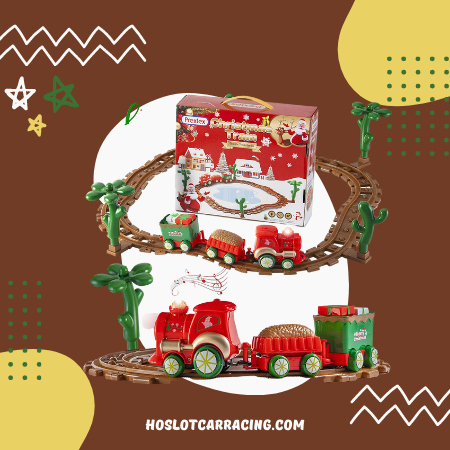 A train around the Christmas tree brings us back to our own childhood. Now, we want our children to experience the happiness and joy we had back then. Get the Pretex train set to make it all happen.
Consider this musical locomotive. It is a train set that sings Christmas carols including Ho Ho Ho, Merry Christmas, and Jingle Bell. While it goes around the railway, it also blows its horns. Children will love having this around the tree as they watch it for hours.
Operating this toy is a breeze thanks to its user-friendly design. A simple push of the start button will send the locomotive running on the tracks while belting out famous Christmas songs. This will spice up your decorations and provide a fun time the kids love.
There are 27 pieces in total, from tracks and wagons, to accessories. The track pieces are easy to assemble; even your little ones can get it done. Besides, each set comes with four green trees you can place on the side of the railway. It is a complete set for a holiday train layout.
It is a great addition to have two small gift boxes as accessory items. They are like tiny presents that fit perfectly inside the train wagon. That way, children can be like Santa Claus and bring presents to everyone. The package itself comes in a design box, making it a perfect gift.
Pros
Aesthetic
Musical locomotive
User-friendly design
Easy to assemble tracks
Comes with decorative accessories
Comes with gift boxes
Cons
The battery compartment does not have secure screws
Advantage:
The only issue I have with this product is that the battery compartment doesn't have secure screws. You can easily remove the batteries, which is a choking hazard for young toddlers.
Disadvantage:
Musical trains bring joy to any space, so think about getting this great locomotive. The pieces are effortless to assemble; you can even have your kids do it.
8. Atlasonix Holiday Train Around Christmas Tree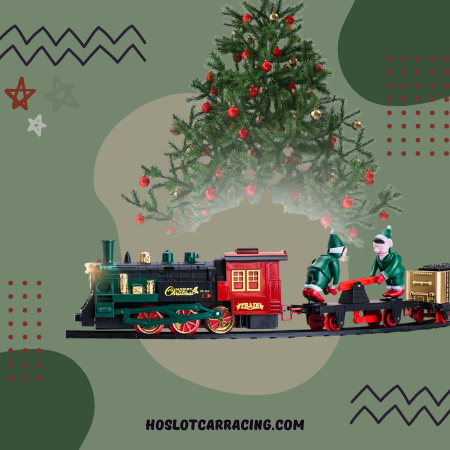 A Christmas train set with a village is not only a decoration but also a playset. There are many products like this sold in the market. But if you want a quality one, you can check Altasonix.
They have this deluxe train set with an elegant and detailed design. This toy will go perfectly as a holiday decoration under your tree. The train is painted with seasonal colors of black, gold, and red, which has a stunning effect as it runs around the railway.
In each pack, you get 159 inches of quality tracks that are effortless to attach. It is durable and will not break and disconnect easily. Besides, you have three options to choose from: circle, square, and oval layout. The tracks are more extensive than other trains, and you can switch layouts anytime you want.
The parts and pieces in this train set are safe and non-toxic. It is all made with high-quality materials that meet the safety standard set for toys in the country. You can rest assured that your little ones are playing safely.
Pros
Seasonal color design
Elegant and detailed design
Easy to set up
Different track layout
Safe and non-toxic
Cons
No option to turn off the sound
Advantage:
Having this holiday train set in your home will continue or start a memorable family tradition. You can trust that you can use this for many years to come. However, there is a small problem that you should be aware of. There is no option to turn off the sound feature. It can get annoying for parents and family members who want a quiet atmosphere now and then.
Disadvantage:
This Christmas train goes excellently under your tree. The detailed design and track layout options make it appealing to both adults and kids.
9. Lionel 711808 Pennsylvania Ready-to-Play Set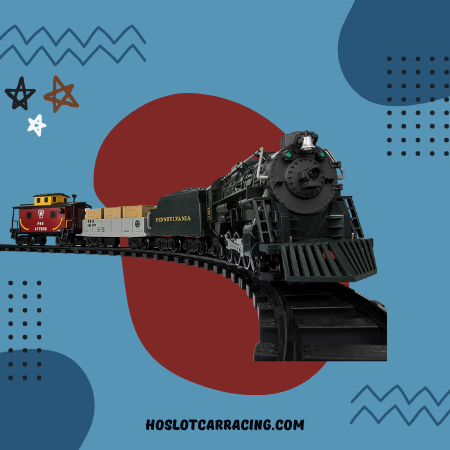 A Christmas train toy can get any kid excited. It gives them something to look at and play with while waiting to open presents. Lionel has always been one of the best brands that offer train sets.
This ready-to-play locomotive set is a showstopper. It is an iconic model railway train ideal for both adults and kids. Each pack includes a steam train and tender powered by batteries, a center cupola caboose, a gondola with crate load, 24 curved and eight straight tracks, and convenient remote control.
The train set is ultimately user-friendly; kids can figure out how to make the train work on their own. Setting up is also a breeze, and with 32 track pieces, you can create either an oval, a circle, or a rounded square. Change the layout anytime you want with ease.
The authentic train features create a realistic experience. It makes train sounds, such as ringing bells, whistles, and special announcements. There is also an operating headlight and fixed knuckle couplers. Children will surely have an exciting time watching the toy train run around the tracks while listening to its lifelike sound effects.
Pros
Ready-to-play set
User-friendly
Easy to assemble and adjust
Different track layout
Realistic features
Cons
The train tracks come apart
Advantage:
But there is a minor issue that I noticed while observing this train on the railway. There are times when the tracks come apart. It would be best to attach the pieces firmly and make sure that they are correctly connected. That way, the train can run uninterrupted on the tracks.
Disadvantage:
A Christmas train set with village set up during the holiday season brings back fond memories. Pass down the experience to your little ones with this nostalgic locomotive set that has light and sound features.
10. Bachmann Trains 724 Jingle Bell Electric Train Set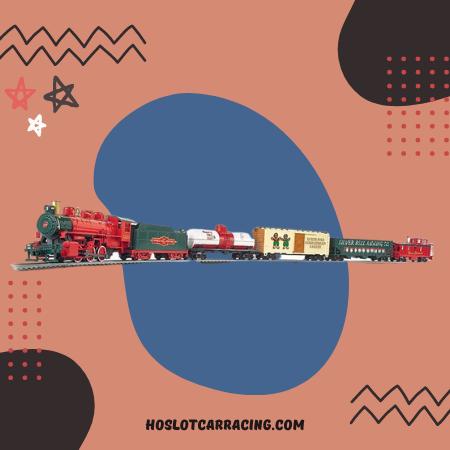 Do you know what will complete your Christmas decor? The sound of a train and the locomotive running under the tree. Bachman Trains can offer you some of the best train models in the market. Take a look at this ready-to-run holiday locomotive. It is a complete train set with everything you need to set up a locomotive railway around your tree.
It is powered by the 0-6-0 steam era train and tender. In addition, it features an operating headlight and comes with a boxcar, off-set cupola, single dome tank car, caboose, and quad hopper car. These, together with other components, are everything you need to get started with your train set.
There is an exclusive E-Z track system, which means the setup is effortless. It can create an oval track snap-fit layout that fits perfectly around your tree. You will also get a power pack and speed controller for straightforward operation of the train set.
The impressive and innovative design of this locomotive will make a perfect holiday decoration. There are building accessories in the pack so you can add finishing touches to the layout. Kids will undoubtedly have a fun time arranging and watching the train run round and round.
Pros
Ready-to-run set
Features an operating headlights
Easy to set up
Innovative design
Snap-fit layout
Easy to clean
Cons
Needs additional tracks for other layouts
Advantage:
Another impressive thing about this product is that it comes with detailed instructions on how to put the tracks together, connect the power supply, place the locomotive on the tracks, clean, and maintain. The only issue I have with this set is that you will need additional tracks for other layouts.
Disadvantage:
The perfect train set for your Christmas tree exists, and it's right here. It is an expandable set for extended play even after the holiday season.
11. Lucky Doug Electric Train Set for Kids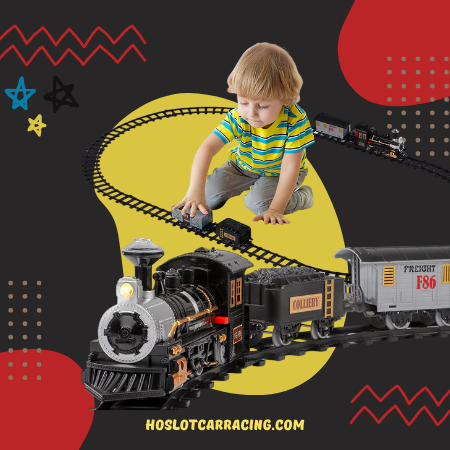 An electric train for a Christmas tree is just the perfect addition to any holiday decoration. It adds a nice touch under the tree and is great at entertaining kids. Lucky Doug is a fantastic place to get a good train set.
This train is a 14-piece set. It comes with an engine locomotive, two cargo cars, a passenger vehicle, and ten train tracks. The size of the pieces is on point and the track and train match perfectly. Kids can attach the parts to create an oval or circular shape railway.
The detailed design of the train is impressive. It is authentic up to the very fine details like the chimney and wheels. In addition, it makes a vivid Choo-choo sound just like the real thing. This contributes to an exciting and entertaining playtime. Parents can use this opportunity to tell their little ones the history of the locomotive.
Due to its safe and durable construction, this train set is not broken easily. In detail, it is made of high-quality materials, which are non-toxic and safe. It passed the ASTM and CPSIA safety tests. The surface and edges are smooth so children can play without parents worrying about them getting hurt.
Pros
Firm assembly
Detailed design
Safe and durable
Enhances creativity
Realistic choo-choo sound
Advantage:
This train provides a hands-on process that can actively develop essential skills and enhance creativity. But a minor issue I noticed is the train occasionally going off track sometimes. It is crucial to connect the tracks securely and properly mount the train to avoid this from happening.
Disadvantage:
If you want a train set capable of different track styles, this might be the one you are looking for. The design and its functionality are pretty top-notch.
12. Hornby R1233 Hobbies The Coca-Cola Train Set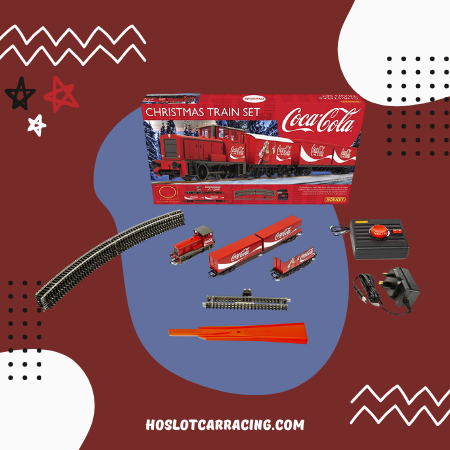 Kids will surely love a Santa train set to run under the tree and make train sounds. It will lift everyone's Christmas spirits and grab attention. If you are hesitant about where to get one, Hornby is here to help you pick the best one.
Take a look at this iconic bright red train set, ideal for the coming holiday season. This will add a magical touch to your Christmas tree. Everything you need to run the locomotive is included in the package. Kids can play with it right out of the box.
Each set comes with a highly detailed container flat vehicle and switcher with a boxcar. Letting your child play with this is like passing down a tradition and a fun memory that everyone will remember for the years to come. It will take you back down memory lane, a nostalgia shared by many who grew up experiencing the world of model railways.
The locomotive is on the OO scale, and the railway can run on an HO scale. It comes with a transformer that you can plug on the wall. If you want larger tracks, you can expand this set by purchasing Horby tracks. The pieces are compatible with each other, so you can splurge as much as you want. The wider the tracks, the longer the train can be and the more fun it is to watch.
Pros
Complete set
Detailed design
Comes with a flat vehicle and boxcar
Comes with a transformer plug
Tracks can be expanded
Cons
The locomotive rocks slightly
Advantage:
But there is a small problem that you need to know before buying this product. The locomotive can rock slightly. To address this issue, you need to check the connection and the placement of the locomotive on the track.
Disadvantage:
Kids will have fun with this bright Coca-cola Christmas train set. It will brighten up your holiday decorations and entertain the little ones.
Factors to Consider When Choosing Christmas Train Sets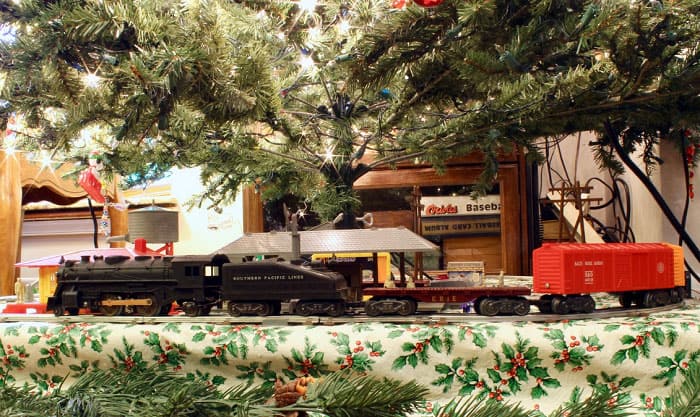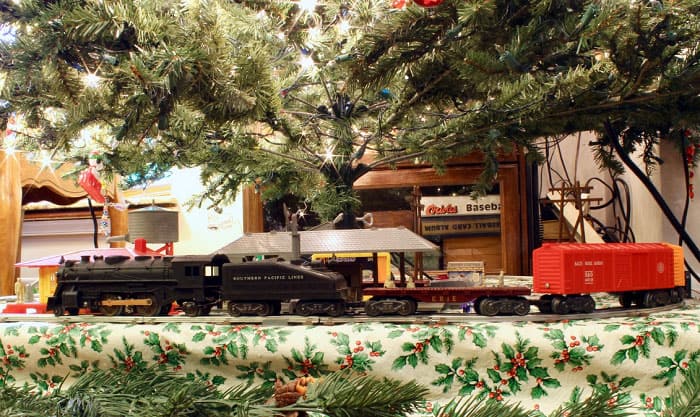 When purchasing trains around Christmas trees, several factors should influence your final decision. Take a close look at the list below. You will find it easier to decide on Christmas train decorations best suited for your needs and preferences.
1. Age and Preferences
Consider the recommended age on the product and the ability of your child. It is ideal for younger kids to have a simple and easy train set, while older ones can take on more complicated setups and layouts. Their preference should also determine the toy you are buying.
2. Safety
Always look for a toy that is safe for your children to play with. Opt for those that comply with safety regulations and are tested by third-party testing labs. Double-check if the product has an ASTM certification and is free of all toxic elements. It would also be best to purchase one made of recyclable materials that is eco-friendly.
3. Ease of Assembly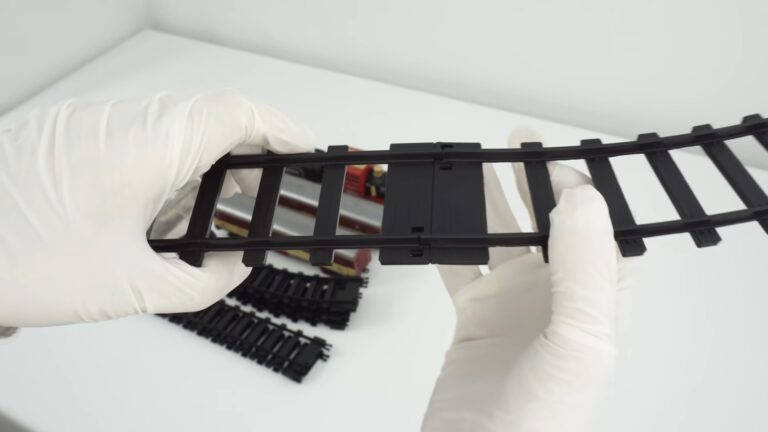 For those getting their first metal Christmas train set, it would be best to choose one that is easy to assemble and set up. After being familiar with it, you can work your way up from there. This is also an essential factor to keep in mind when buying for a kid.
4. Power Source
There are two common power sources for an under tree train set: electricity and batteries. Most parents prefer the electrically operated ones since batteries are not reusable or recyclable. Besides, simply plugging the train set into an adapter is more convenient.
5. Brand
If you are looking for a reliable brand to get trains under the Christmas tree, pick a company that has been making model trains and toys for years. You can opt for well-known brands with good reviews since it is likely they have some of the top-rated train sets in the market.
6. The Different Types of Christmas Train Sets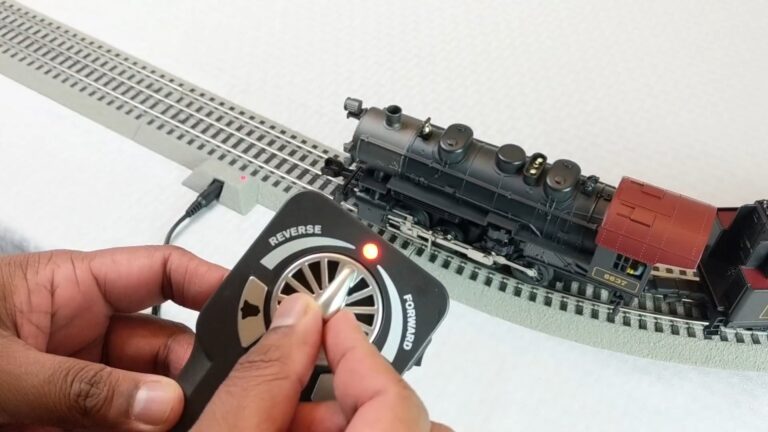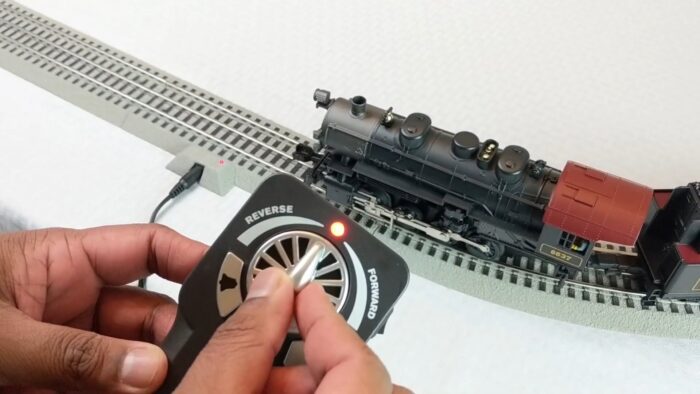 A Xmas tree train set does not come in a single variety. There are several choices you can weigh and decide on. Reading about the different types of Christmas train sets will help familiarize yourself with them before browsing the Internet.
One method to differentiate train sets is by scale. Three of the most common scales designed in proportion to real trains are HO-scale (1/87th), G-scale (1/25th), and N gauge (1/160th). If you are buying for a kid, G scale Christmas train sets are ideal. When you purchase a model train on a specific scale, all the pieces are on the same scale. It makes expansion easier by sticking to a particular train size.
Another thing to distinguish between classic Christmas train sets is their power packs. Batteries power the majority of toy train sets in the market. The other type is one with an adapter that you plug in an outlet. Depending on your preference, any of the two can work great. But if you want an eco-friendly and money-saving option, the electric one is the answer.
Any vintage Christmas train set will look good around your tree. There are several types of toy train sets available in the market. Finding one that is best suited for your toddler is easy when you have information on these.
Benefits and Drawbacks of Christmas Train Sets
If you are researching whether it is a good idea to get a train around the Christmas tree, this section is for you. It will provide you with the necessary pointers on the pros and cons of owning an electric Christmas train set.
Advantages
Stimulates creativity
Enhances imagination
Entertaining and educational
Realistic features and details
Promotes interactive play
Disadvantages
You cannot turn off sound effects
Needs regular maintenance
Some sets take time to set up
Did the comparison enlighten you? There are undoubtedly more benefits than drawbacks in purchasing toy trains for Christmas trees. So, don't hesitate to get one and watch it change the holiday atmosphere in your home.
What Is the Most Popular Christmas Train Set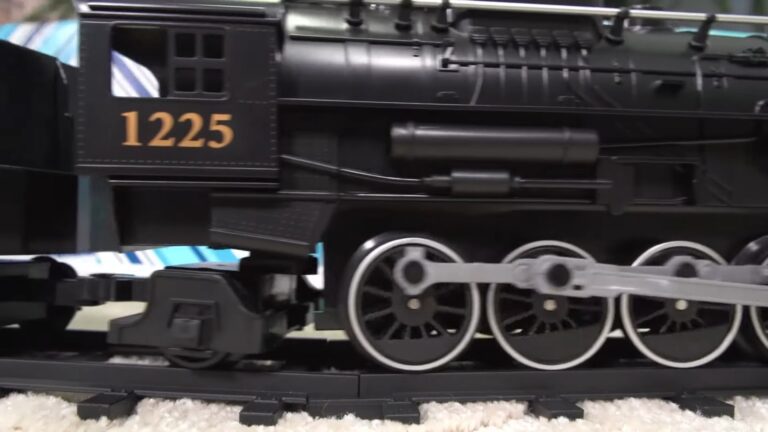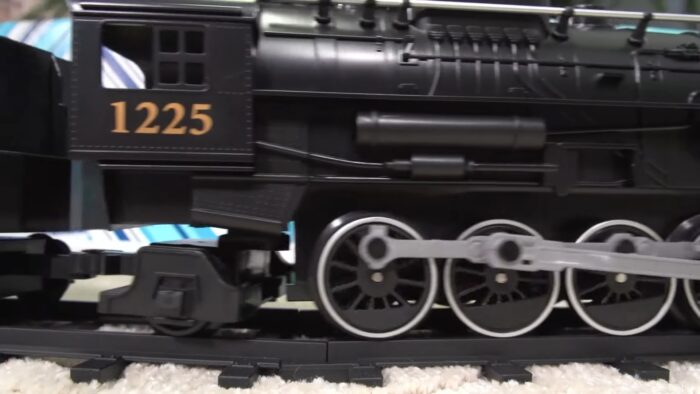 The Polar Express Christmas train set is known by many for showcasing a magical season. It is based on the musical adventure film that made many kids' childhoods worth remembering. The train set features shadows of the passengers in the windows drinking hot chocolate. The locomotive runs around a circular track while making authentic train sounds.
How Do You Put a Christmas Train Together
After purchasing a train to go around the Christmas tree, putting all the pieces together is fairly easy. Most sets come with an instruction manual you can follow. If there is none, you can start by connecting the tracks, circling them around the tree. Next is the controller, adding batteries to the locomotive, putting the train on the railway, and setting it off. The steps may vary depending on the parts and features of each product.
How Do You Put a Train Track on a Christmas Tree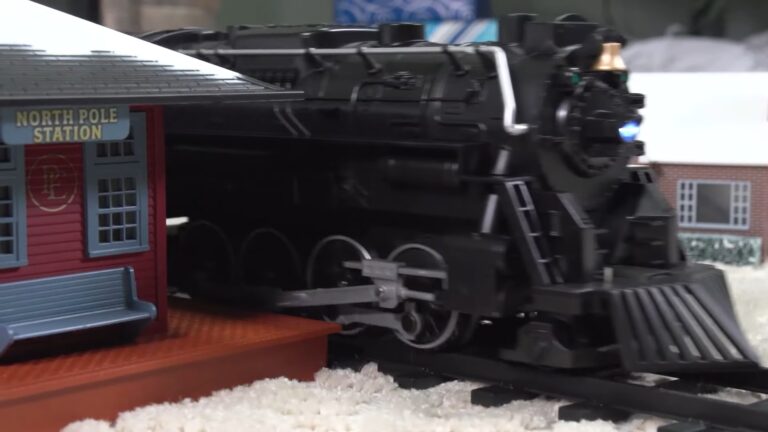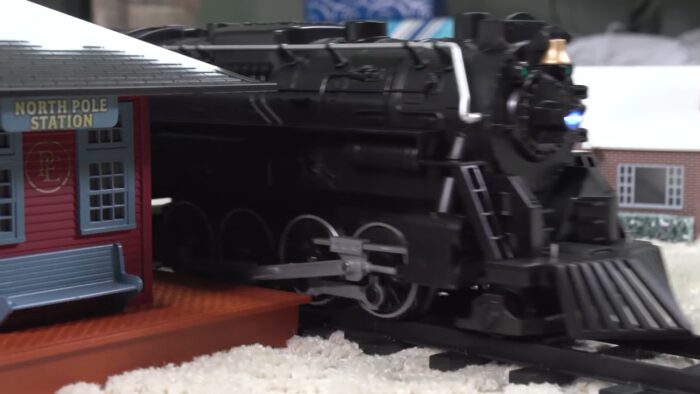 A Christmas tree train track often comes with easy to snap features. It makes assembly more effortless and stress-free. Different types of tracks could be included in a kit. Based on this and the number of tracks you have, it is possible to create various layouts without needing any complicated how-to guide.
Which Is Better: HO or N Scale
An N-scale train is half the size of a HO Christmas train set. Choosing which of the two is better will depend on one's preference and the available area for the setup. The N scale can fit more mileage and offer more realism. On the other hand, the HO scale has more features, like sounds since it is easier to add circuit boards.
Conclusion
After going through this train set for a Christmas tree buying guide, are you excited to set up one under your tree? The best Christmas train sets are waiting for you and just in time for the holiday season, which is fast approaching.
We hope that this article has been helpful and that you can find a suitable train set to adorn your tree alongside the presents. There are many things to consider, but we assure you that it will be worth it. Do you know someone who might need the information written here? Share this content with them and spread the positivity that comes with trains under the Christmas tree.
Check out wooden train sets for your kids.