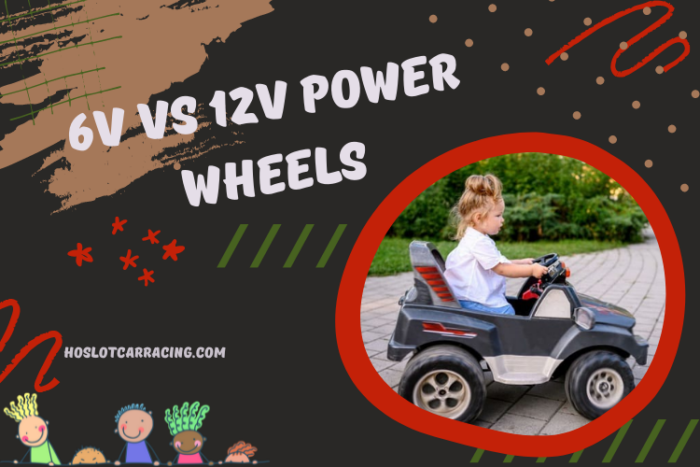 Are you shopping for a ride-on toy for your toddler? There might be some questions holding you back, like "Is the 6-volt power wheels suitable for a toddler?" and "How about the 12-volt power wheels?" Why is it essential to decide between 6v vs 12v power wheels before going forward? Each child has different riding capabilities; thus, they require a toy car that is best suited for them to ensure a safe and enjoyable ride.
Choosing a suitable power wheel for your little one is something that you should take seriously. Otherwise, you might end up with a boring power wheel or one that is too dangerous for a child.
In making a sound decision, you should have an understanding of the options you have. Read on! We will look through a few criteria, including weight, speed, charging time, and age range. There will also be a section on FAQs and product recommendations, so do not miss out.
What Does the "V" Stand for
Starting with the basics, let's discuss what the V stands for in the 6v and 12v. Volts is the unit used to measure electrical power, and it is abbreviated as "V." The number of volts in a ride-on vehicle is the power needed to run its motor. In addition, the "V" dictates the type of battery that it should use.
One of the vital things you should remember about the volt label on a power wheel is the higher the number, the stronger the power. But that is not the only thing you should consider when deciding between 6v vs. 12v ride-on toys. Don't stop here; continue reading.
6V vs. 12V Power Wheels: A Comparison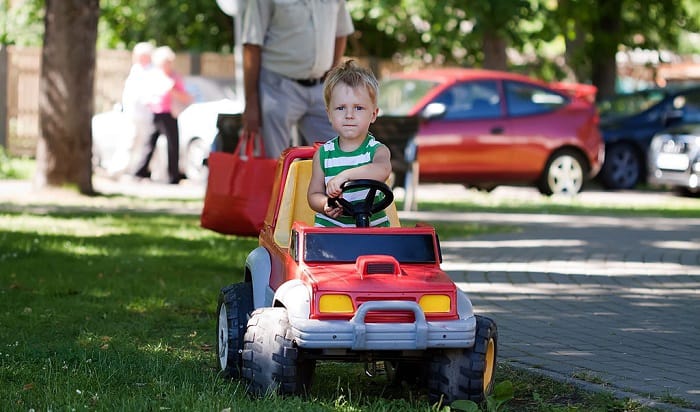 The difference between 6-volt and 12-volt power wheels can be comprehended better when presented as a comparison. Here, we have a detailed look at these two ride-on vehicle choices.
Weight
A higher voltage power comes with bigger dimensions and more weight. You can expect that a 12-volt is heavier and bulkier than a 6-volt motor.
Speed
As mentioned previously, the higher the voltage, the higher the power they can produce and the faster the power wheel is. In this case, a 12-volt ride-on vehicle can move more quickly than a 6-volt ride-on car. In detail, a 6v motor can go at a maximum speed of two to 3 mph, while a 12-volt motor can run for 4 to 5 mph.
Charging Time
The recharge time for a 6-volt battery is 10 hours the first time and six hours for daily use. In comparison, a 12-volt battery requires an initial charging of 18 hours and 12 hours for regular use. For proper charging, it is crucial to have the battery upright. Also, charging less or overcharging the battery can cause damage. It can reduce the operating time of the power wheel and lessen the overall battery life.
Age Range
In determining the age range suitable for a particular power wheel, speed is the primary indicator. The slower 6-volt is ideal for younger children aged one and a half to four years. The 12-volt, which is a bit faster, is designed for children aged three to seven. It is vital to stick to this guide for a safe ride, especially when purchasing your kid's first power wheel.
Top 6v and 12v Power Wheels
Once you have come to a conclusion between 6-volt and 12-volt power wheels, this short buying guide can aid you in finding the most affordable products in the market.
6v Ride-On Cars
1. Kid Trax Toddler Disney Minnie Mouse Electric Quad Ride On Toy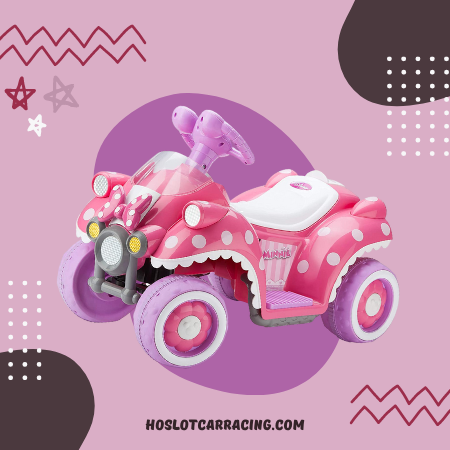 This stylish Disney Minnie Mouse-themed ride features easy-to-push-button acceleration, which makes it perfect for toddlers' small hands. There are rubber traction strips on the tires, so it is ideal for all terrains. The battery of this power wheel is rechargeable as well.
2. Kid Motorz Lil Patrol
The maximum load capacity of this toy car is 33lbs and it can reach 1.2 mph. You will find convenient forward and reverse gears for an effortless operation. Kids can also enjoy the included working headlight and siren sound.
3. TOMY John Deere Gator Ride On Toy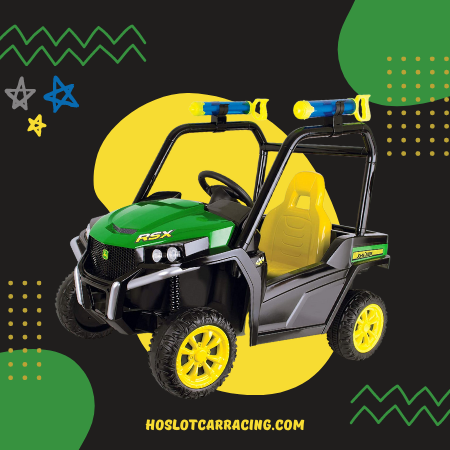 With a sturdy design and detachable water squirter, this power wheel is well-loved by many toddlers. It has fun light and sound features, plus an input jack for music. The build and style of this ride is ideal for the outdoors.
12v Ride-On Cars
1. Rollplay 12V Powersport ATV Quad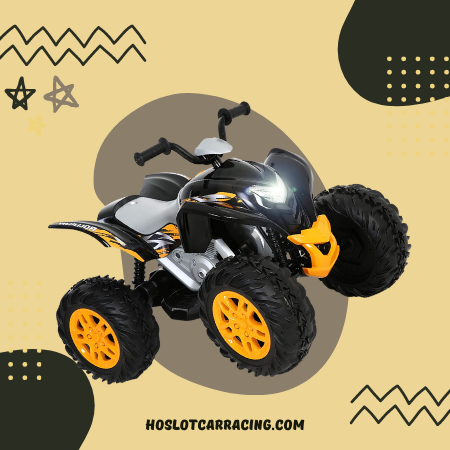 The realistic design and added traction of this quad make playtime exciting. It can reach a thrilling speed of 3 mph and a run time of up to two hours. There are also authentic effects and functional features.
2. Power Wheels BBQ Fun Jeep Wrangler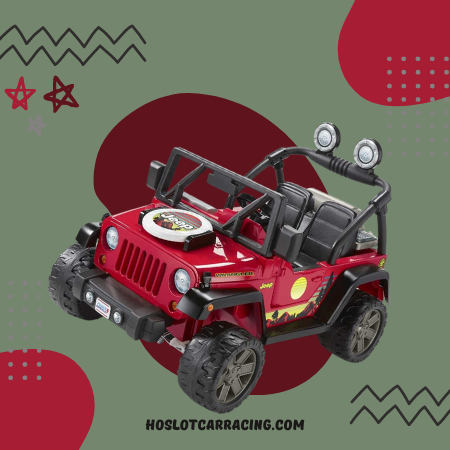 This jeep can conquer hard surfaces and grass at a maximum speed of 5 mph. The styling is realistic and paired with driving sounds. Kids also get a pretend radio and grill playset.
3. Peg Perego Polaris Ride On Toy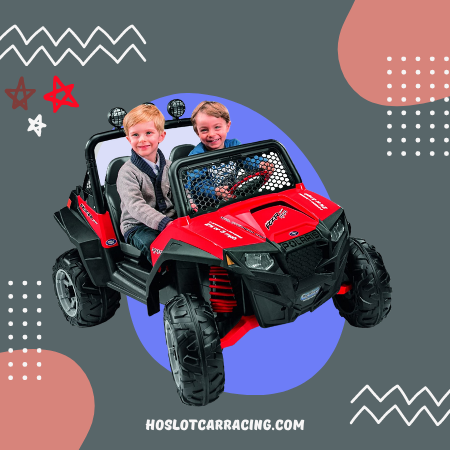 Your kid and their friends or siblings can ride these power wheels together. It comes with large and adjustable bucket seats for secure and safe driving. Besides, it features working horns, an off-road windshield, and a roll bar.
Parents are the ones who know their kids well. With that in mind, opt for a power wheel after considering the factors we have mentioned. Aim for a ride-on toy that is not only fun but also safe.
6V or 12V: Frequently Asked Questions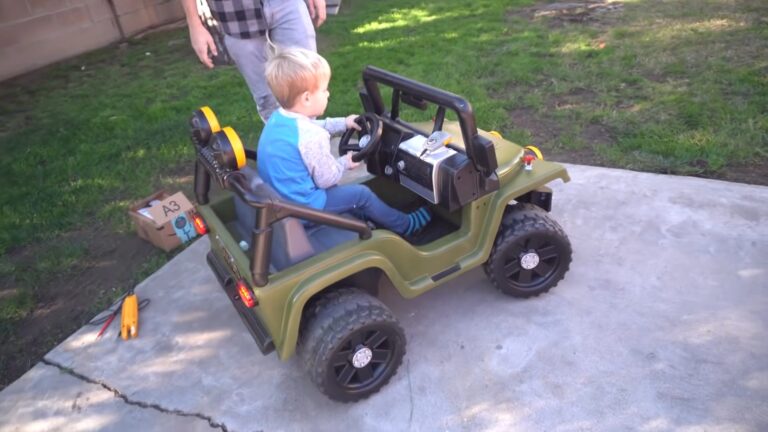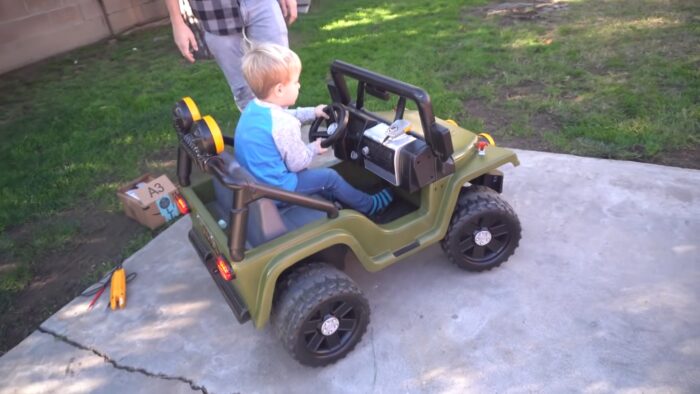 For a 6v battery, what voltage should it be charged?
When recharging batteries, you need to keep them at any current at 2.4V per cell at 25°. Based on this, the voltage recommended for a 6v battery is 7.2v.
Can you switch between 6v and 12v batteries?
You can, but you will damage the motor, or it won't function properly. If the engine is designed for a 6-volt car and you replace it with a 12-volt battery, the motor gets too much power, resulting in a burnout. On the other hand, a 6-volt battery on a 12-volt motor leads to a shortage of power.
Is 6v safer than 12v?
Both are relatively safe when matched with a toddler's age requirement and safety rules are maintained. Besides, most power wheels sold in the market are tested and certified. Make sure to purchase them from an affiliated distributor or legitimate shop. If you are too concerned about your toddler's safety, you can opt for the 6v ride, which is equipped with a slower speed.
How to know if the power wheel is 6v or 12v?
A power wheel comes with a manual that you can check for its voltage. But even without it, it is still possible to get information by inspecting the fuse box. You will see the operating voltage on the breakers. Another method is to put a meter on the battery. If you don't have the device for this, you can count the caps on the battery. Are there six caps? If so, that ride-on car has a 12-volt battery.
What are 6v to 12v conversion power wheels?
To increase the power and speed of a ride-on vehicle, one can convert 6v to a 12v power wheel by attaching two six-volt batteries into a twelve-volt circuit.
Conclusion
Power wheels are still in trend, and parents want to give the ride-on vehicle for their children. Take your time to decide whether a 6v or 12v ride works best for your little one depending on their needs. We hope that this article on 6v vs 12v power wheels comparison helped you garner an in-depth view of the difference between the two.
Did you find the information you've read useful? What power wheel did you end up buying? Please share your experience with us. If you know someone who is struggling to decide between a 6v and 12v ride-on car, let them know this article exists!